Jabra Stealth UC MS Headset (5578-230-309)
Jabra Stealth UC MS Headset (5578-230-309)
Details
Customers also bought
Reviews
Jabra Stealth UC MS Headset
The Jabra Stealth UC MS Headset is a mono Bluetooth headset that offers users the convenience of having to move around the working space. More than just delivering flexibility to users, it also offers convenience in terms of easily connecting the headset to mobile devices.
Jabra Stealth UC MS Headset is the most ideal headset offering flexibility, especially when it comes to Skype for Business communications. The product package is usually consisted with the following items:
Earhook Pack ● Eargel Pack ● USB Dongle ● USB Charger ● Car Charger
More Product Information
Brand:

Jabra- BlueParrot/VXi

Product Type:

UC Headset

Wearing Style:

Earhook

Colour:

Black & Silver

Condition:

Brand New

Talktime:

Up to 6 Hours

Standby Time:

Up to 10 Days

Charging:

Up to 2 Hours

Range:

Up to 30 metres/98 feet (USB Dongle) Up to 10 metres/33 feet (Mobile Phone Connection)

Weight:

7.9 g/0.28 oz.

Dimensions:

0.6 x 2.6 x 1 inches (W x D x H)

Optimised For:

Skype for Business

Note:

Usually includes Jabra Link 360 Bluetooth USB Dongle

More details about this incredible headset is made available through Australia wide 1300 131 133!

Jabra Stealth UC MS Headset Basic Features
Advanced Audio Distribution Profile
Audio/Video Remote Control Profile
Hands-free Profile
Headset Profile
128-bit Encryption
Dual Microphones
Optimised for Microsoft Lync
HD Voice Technology
Jabra Ultimate Comfort Eargels
Multi-use Connectivity
Voice Control
Active Noise Cancelling Technology
Built-in Microphone Form Factor
Answer/End, On/Off, & Volume Audio Controls
Volume, On/Off, & Answer/End Controls
5-pin Micro-USB Type B (Power Only) Connector Type

About Jabra
Jabra is a popular developer of corded and wireless headsets. It is a leading enterprise in the development of technologies and solutions capable providing customers the best audio and sound experience. Some of these headsets can be connected to mobile devices while some are only compatible to PCs. These products are used in office-based locations and contact centres.
Jabra Corporation is a GN Netcom subsidiary that started out as part of the Norcom Electronics Corporation in the year 1983, which is a Utah company that was founded by inventor and entrepreneur Elwood Norris. Currently headquartered in Copenhagen, Denmark, the company has become the epitome of excellent sound quality in the international market, capturing the attention of more than just the contact centre industry but also all customers who are into fitness programs.
Jabra is no doubt a world-leading manufacturer of audio devices and solutions, with stakeholders, partners, and customers all over the world.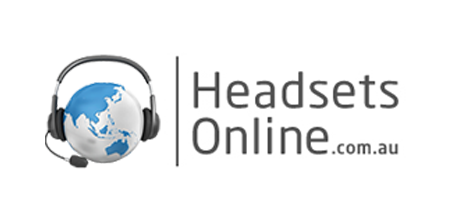 About HeadsetsOnline
Headsetsonline offers delivery Australia wide with flat shipping rates. While a lot of other online deliveries would surprise customers with hidden fees and surprise charges, the company remains loyal to what was agreed upon and would only focus on the prices of the ordered packages, as well as the flat shipping rate.
Headsetsonline is an online store that operates through a secured and enterprise-encrypted site: Headsetsonline.com.au. The company ensures that customers are able to safely and securely shop through the store by using encryptions normally used by banks for their log-ins. The site has 2048-bit root encryption, 256-bit identity authentication, GeoTrust True Business ID with extended validation, and a green URL address bar HTTPS. All of these elements help to protect customer privacy and information.
Headsetsonline also uses the site to provide customers the convenience of purchasing products and solutions with few clicks of a button, wherever they are in Australia.

More details about this incredible headset is made available through Australia wide 1300 131 133!
Order today for FAST Delivery Australia Wide: Melbourne, Sydney, Brisbane, Queensland, Perth, Darwin, Canberra and Adelaide.
Customer Reviews
There have been no reviews for this product.