Jabra BIZ 2400 II Duo USB Headset (Mic. 82 NC, CC, MS) (2499-823-309)
Jabra BIZ 2400 II Duo USB Headset (Mic. 82 NC, CC, MS) (2499-823-309)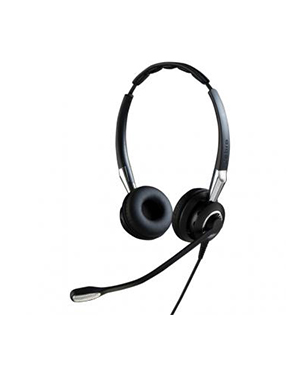 Jabra BIZ 2400 II Duo USB Headset (Mic. 82 NC, CC, MS)
The Jabra BIZ 2400 II Duo USB Headset is especially designed to take care of calls simultaneously as smoothly as possible. This is made possible through the features and functions integrated in the device, including the ultra noise cancellation technology, acoustic shock protection, HD Voice technology, Hi-Fi sound quality, and wideband audio quality. More than just functions contributing to high quality audio and sound experience, the device is also integrated with features support and improving user comfort. It is integrated with additional headband padding, soft leatherette ear cushions, and excellently-designed frames.
More Product Information
Brand:

Jabra- BlueParrot/VXi

Product Type:

Duo Corded Headset

Wearing Style:

Over-the-head & Behind-the-neck

Colour:

Black

Condition:

Brand New

Connectivity:

USB & Bluetooth Connection

Compatibility:

Softphone & Smartphone

Optimised For:

Unified Communication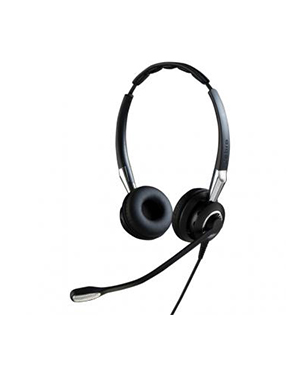 You can access more details about this innovative product by calling us through our Australia wide 1300 131 133 hotline right now!

Jabra BIZ 2400 II Duo USB Headset Standard Features
PeakStop Technology: for removing harmful and loud sounds
Light & Ergonomically-designed Frames: for comfort
Large and Soft Leatherette Ear Cushions: for comfort
Padded Headband: for comfort
Adjustable Headbands & Microphone Boom Arm: for comfort and convenience
HD Voice/Wideband Audio Quality: for vibrant and lifelike conversations
FreeSpin Technology: for easy adjusting of microphone boom arm (360-degree rotation) without breaking
Reinforced Cord: for durable headset built to last
Noise-cancelling Microphone: for reducing unwanted and distracting background noises
Air Shock Microphone: for getting rid of unwanted breathing noises

About Jabra
Established almost 150 years ago as part of Norcom Electronics Company, Jabra operates today as part of the GN Netcom and has been providing the international market with high quality audio and sound technologies and devices that can drive businesses and organisations towards improved call handling and management operations. And for over a century, the company has one focus and that alone, which is to provide better sound and audio quality to customers.
Jabra takes pride in creating all sorts of products to help customers, including the following:
Consumer Headphones • Professional Headsets • Hearing Aides • True Wireless Earbuds
Jabra does not simply deliver products but promote and improve people's way of living. With noise cancelling headsets, contact centre agents are able to perform better at work and be able to handle calls more efficiently. For athletes, the company has devices that could support state-of-the-art fitness tracking sports applications and software.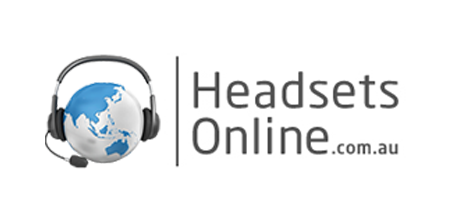 About HeadsetsOnline
Headsetsonline Pty Ltd is a reliable company that sprung from being a new division of a well-known company that handles supplying and wholesaling of sound and audio products and solutions to corporate and government sectors since 1998. Currently, the company is able to offer the Australian market with wide variety of brand new and refurbished headsets, speakers, headphones, and speakerphones in high quality.
Headsetsonline is able to garner the loyalty of its customers by ensuring two things- high quality and affordability. The company gets its products and solutions from reliable Australian distributors, staying away from grey imports, which mean that all items offered, pass Australian standards certification. In addition to being certified, all products from the company with warranties are also covered Australia-wide, wherever customers may be located all around the country.
Headsetsonline provides affordability not just through the prices of its products and solutions but because of its flat shipping rates.

You can access more details about this innovative product by calling us through our Australia wide 1300 131 133 hotline right now!
Order today for FAST Delivery Australia Wide: Melbourne, Sydney, Brisbane, Queensland, Perth, Darwin, Canberra and Adelaide.
Customer Reviews
There have been no reviews for this product.