Jabra BIZ 2400 II Mono QD Headset (BIZ 2400-2420, NC) (2403-820-205)
Jabra BIZ 2400 II Mono QD Headset (BIZ 2400-2420, NC) (2403-820-205)
Details
Customers also bought
Reviews
Jabra BIZ 2400 II Mono QD Headset (BIZ 2400-2420, NC)
Jabra BIZ 2400 II Mono QD Headset (BIZ 2400-2420, NC) is a professional corded headset that has been designed to perform excellently in the office set-up, especially in the contact centre industry. This device delivers call centre agents the comfort that is needed for an all-day usage, including lighter headset, incredibly soft ear and headband cushions, and adjustable microphone boom arm.
Integrated with unbreakable microphone boom arm and reinforced cord, this Jabra BIZ 2400 II Mono QD Headset is structured to last. It is also integrated with awesome features, including extra headband padding, 360-degree swivelling boom arm, and acoustic shock hearing protection.
More Product Information
Brand:

Jabra- BlueParrot/VXi

Product Type:

Mono Corded Headset

Wearing Style:

Over-the-head & Behind-the-neck

Colour:

Black

Condition:

Brand New

Connectivity:

Quick Disconnect

Boom Arm:

360-degree Rotation

More details about this awesome pro headset are made available from our company hotline: Australia wide 1300 131 133!

Top 10 Benefits You Can Enjoy from Using Jabra 2400 II Mono QD Headset
Incredible Comfort through Its Super-soft Leatherette Head-and-ear Cushioning
Easy Access to Functions like Volume Controls and Mute
Crystal Clear Conversation Using PeakStop Technology
Reduces Background Noises through Noise-cancelling Microphones
Breathing Noise Filter with Air Shock Microphone
Additional Comfort with 40% Lighter Compared to Other Professional Headsets
Perfect Fit Headset with Adjustable Microphone Boom Arm and Headband
Ergonomically Designed Frames
Enjoy Vibrant and Life-like Conversations with HD Voice Technology
Strong Structured Headset with Cords Built and Reinforced to Last

About Jabra
Jabra Corporation is responsible for the development and introduction of several popular technologies and products. Some of these products and technologies include DSP-based and echo and noise cancellation technologies, as well as the patented EarGels. Headquartered in Ballerup, Copenhagen, Jabra is a top-notch developer of audio devices and solutions that delivers stable and powerful audio quality in varied scenarios, from personal usage to professional set-up. The company aims to enhance people's lives by providing them access to devices that can support the demand for high audio quality of their work and the leisure of incredible music.
Jabra started out with Norcom Electronics Corporation and American Technology Corporation and its development of ear-radio and ear-microphone technologies. The company's research and development efforts have resulted positively, which is why when Norcom Electronics became Norris Communications, Inc. with its earphone products traded, Brean Murray and Randy Granovetter took this opportunity and officially founded Jabra Corporation in 1993.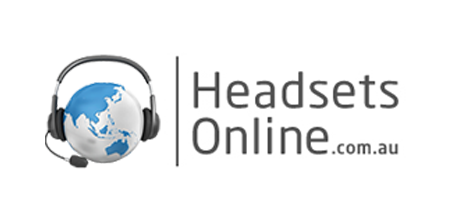 About HeadsetsOnline
Australia's most reliable online store offering sound and audio products and solutions, Headsetsonline Pty Ltd is one of the companies in the country that offers not only high quality but also wide variety of products and solutions that can cater to the needs of all types of customers. Its extensive product portfolio includes brand new, pre-owned, refurbished, and second-hand items that can benefit all customers.
Headsetsonline operates and conducts a lot of its transactions through its secured website at Headsetsonline.com.au, which is an enterprise encrypted and GeoTrust True Business ID with Extended Validation. All of the company's products and services are displayed in this site for customers' easy access and check out.
Headsetsonline has been in the industry and the Australian market since the year 1998, as a brand new division of a certain company that deals with the headset needs of corporate agencies and government sectors all over the country.

More details about this awesome pro headset are made available from our company hotline: Australia wide 1300 131 133!
Order today for FAST Delivery Australia Wide: Melbourne, Sydney, Brisbane, Queensland, Perth, Darwin, Canberra and Adelaide.
Customer Reviews
There have been no reviews for this product.