Jabra BlueParrot/VXi VR11 Warehouse Headset (202765)
Jabra BlueParrot/VXi VR11 Warehouse Headset (202765)
Details
Customers also bought
Reviews
BlueParrot/VXi VR11 Warehouse Headset
BlueParrot/VXi VR11 Warehouse Headset is a durable corded headset that is able to meet the demands of highly demanding industrial locations, where simple and usual contact centre headsets simply won't function effectively. Some of these locations include warehouses, factories, and distribution centres.
This BlueParrot/VXi VR11 Warehouse Headset is perfectly used together with speech recognition and voice-picking applications. Integrated with noise-cancelling and blocking technologies, the device ensures high audio quality capable of improving work productivity, as well as comfort.
BlueParrot/VXi VR11 Warehouse Headset can withstand all-day usage in professional set-ups. Adjustable, this device is also lightweight and offers quick-disconnect feature that makes it perfectly effective at work.
More Product Information
Brand:

Jabra- BlueParrot/VXi

Product Type:

Corded Headset

Wearing Style:

Over-the-head

Colour:

Black

Condition:

Brand New

Headsetsonline representatives are on standby for interested customers. Call our hotline now at Australia wide 1300 131 133!

BlueParrot/VXi VR11 Warehouse Headset Features
Noise-cancelling and Background Noise-blocking Microphone
Designed for Speech Recognition and Voice Picking Applications
Flexible Microphone Boom Arm
Noise-cancelling Audio Receiver
High-impact Plastic Material for Durability
Quick Disconnect Connectivity
Highly Compatible with Many Wearable Devices & Computers
Lightweight & Adjustable Stainless Steel Headband
Swivel Earpiece Function

About Jabra
Jabra, a subsidiary of GN Netcom that was founded in the year 1983 by Elwood "Woody" Norris, is a top-notch developer, manufacturer, and seller of wireless and corded headsets, speakers, and speakerphones for different uses. Some of the company's major companies include office-based users, contact centres, and mobile phone users.
Operating in the Business and Consumer Electronics industry, Jabra is headquartered in Copenhagen, Denmark, where it conducts most of its major operations and transactions.
Jabra started out under the umbrella of the Norcom Electronics Corporation, which is also a company created by the entrepreneur and inventor Elwood "Woody" Norris. Jabra has its roots traced back from Utah cCmpany Norcom Electronics Corporation, which is the enterprise that is involved and ear-radio and ear-microphone solutions and technologies. It started out when Norcom earphone assets were spun off by NCI (Norcom Electronics, Inc.), which is when Brean Murray and Randy Granovetter bought these assets.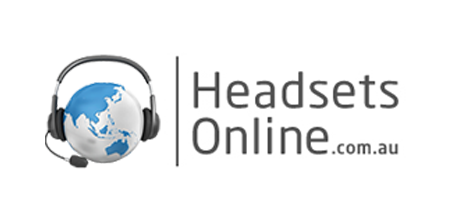 About HeadsetsOnline
Named as one of Australia's top-notch enterprise that wholesales and supplies wide selection of brand new and second-hand audio and sound products and solutions, Headsetsonline Pty Ltd is popular for its high quality and leading supporting services, which the company offers together with its devices and integrated in its packages. The company's products and solutions are all covered with warranties. The company order its products and solutions from Australian distributors and not grey imports in order to have more organised and portfolio that have warranties that could work all over Australia, which are all at the same time have Australian standards certifications.
Headsetsonline does not only offer quality but also cost-effectiveness. All of its products and solutions are offered in flat shipping rates and are ensured to have no hidden fees, wherever they are delivered all around the country. This means that customers are guaranteed to only pay for the products they offers and won't need to suffer hidden charges.

Headsetsonline representatives are on standby for interested customers. Call our hotline now at Australia wide 1300 131 133!
Order today for FAST Delivery Australia Wide: Melbourne, Sydney, Brisbane, Queensland, Perth, Darwin, Canberra and Adelaide.
Customer Reviews
There have been no reviews for this product.