Jabra PRO 930 Duo MS Wireless USB/Softphone Headset (930-29-503-103)
Jabra PRO 930 Duo MS Wireless USB/Softphone Headset (930-29-503-103)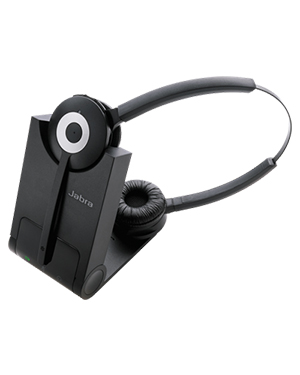 Details
Customers also bought
Reviews
Jabra PRO 930 Duo MS Wireless USB/Softphone Headset
Jabra PRO 930 Duo MS Wireless USB/Softphone Headset is an entry-level device perfect to be used in professional set-up, including the contact centre industry. This wireless headset is supported through USB connection and is incredibly simple to use that technical support from experts is not necessary.
Strcutured for Microsoft Lync and PC-based softphones, the Jabra PRO 930 Duo MS Wireless USB/Softphone Headset is an intuitive device that allows users the flexibility to walk and move around the work station up to 300 feet away from the desk. It is also very affordable, even with the integration of technologies for better audio and sound experience.
More Product Information
Brand:

Jabra- BlueParrot/VXi

Product Type:

Duo Wireless USB/Softphone Headset

Wearing Style:

Over-the-head & Behind-the-neck

Colour:

Black

Condition:

Brand New

Range:

Up to 130 metres

Talktime:

Up to 8 Hours

Standby Time:

36 Hours

Charging Time:

Less than 3 Hours

Do you want this affordable headset today? Take out your phone and dial Australia wide 1300 131 133 right now!

Jabra PRO 930 Duo MS Wireless USB/Softphone Headset Features
Optimised for Microsoft Office Communicator & Microsoft Lync
Powered by Environmentally Friendly Energy
Plug-and-play Connection with MS Lync
DSP or Digital Signal Processing for Hearing Protection
Call and End Call Wirelessly from up to 300 feet Away from Desk
Jabra SafeTone for Additional Hearing Protection
Flexible Range Settings
Wideband Sound and Superior Audio Quality
Intuitive Call-control Buttons on Headsets
Noise-cancelling Microphones for Clearer Conversations
Built-in Ringer on Base Unit

About Jabra
Jabra is responsible for developing the very first in-ear integrated speaker and microphone. It is structured together with EarGels, which is a technology invented and patented by the company. It is also responsible for the first enterprise to accomplish over-the-air headset tuning. Motorola StarTac series is one of the product lines that sprung from the company's research and development efforts.
While the company may be popular now with its own brand, Jabra in fact started as part of another company called Norcom Electronics Corporation, a Utah company that was founded by Elwood "Woody" Norris in the year 1983. The company is involved in the research and development of ear-microphone and ear-radio technologies, which was then improved upon by the company when it became independent from Norris Communications, Inc. or NCI (Formerly known as Norcom Electronics) in the year 1993. It was Randy Granovetter and Brean Murray who bought the Earphone product shares and royalty from NCI and officially created Jabra.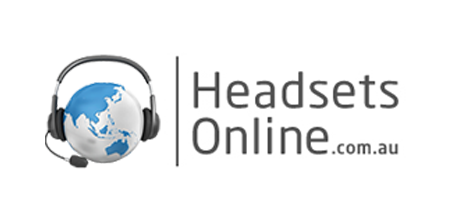 About HeadsetsOnline
Headsetsonline proves to be an expert through its high quality products and reliable services. The former involves thorough testing and evaluation before re-introduction in the market, which is especially important when it comes to second-hand and brand new offers. The latter on the other hand are guaranteed to be supportive and of high quality.
Headsetsonline ensures to only offer high quality products by staying away from grey imports and choosing to partner with Australian distributors. This guarantees that all products that the company offers are Australian standards certified and that the warranties offered together with the packages are covered Australia-wide.
Headsetsonline conducts most of its transactions either through the phone or is secured and encrypted site, Headsetsonline.com.au. The company displays its entire product portfolio in the site, where customers can complete their online shopping without having to worry about privacy concerns and identity theft. In fact, the company uses the same encryption that banks use for their security log-ins.

Do you want this affordable headset today? Take out your phone and dia Australia wide 1300 131 133 right now!
Order today for FAST Delivery Australia Wide: Melbourne, Sydney, Brisbane, Queensland, Perth, Darwin, Canberra and Adelaide.
Customer Reviews
There have been no reviews for this product.