Plantronics Blackwire C315.1-M, 3.5 mm/Lync Monaural Headset
Plantronics Blackwire C315.1-M, 3.5 mm/Lync Monaural Headset
Details
Customers also bought
Reviews
Plantronics Blackwire C315.1-M, 3.5 mm/Lync Monaural Headset
Plantronics Blackwire C315.1-M, 3.5 mm/Lync Monaural Headset is an excellent device optimised for Microsoft Lync VoIP software. This headset only has one speaker, which means that user gets the chance to be attentive to current calls while at the same time making sure to be aware of his physical surroundings. This feature makes it an excellent choice for receptionists and similar workers.
This Plantronics Blackwire C315.1-M, 3.5 mm/Lync Monaural Headset is comfortable snug on the user's head and can also enjoy the device being lightweight and durable at the same time. Its headband is comprised of lightweight metal material. It is coupled with leatherette ear cushions. In addition to that, the headset can easily be forded and put in a carrying case usually included in the package in case of travel, which is how portable the device is and how perfect it is for on-the-go workers.
Plantronics Blackwire C315.1-M, 3.5 mm/Lync Monaural Headset is the best option for companies and organisations that are in search for an excellent solution that are easy to manage, upgrade, and start right away.
More Product Information
Brand:

Plantronics

Product Type:

Mono Corded Headset

Wearing Style:

Over-the-head

Colour:

Black

Condition:

Brand New

Compatibility:

Microsoft Lync 2010
Microsoft Office Communicator 2007

Connectivity:

USB Connection
3.5 mm Jack (For Smartphone)

Get to know this device better through Headsetsonline hotline at Australia wide 1300 131 133 for more details!

12 Top-notch Features of Plantronics Blackwire C315.1-M, 3.5mm/Lync Monaural Headset
Optimised for Microsoft Office Communicator 2007 and Microsoft Lync 2010
Connections: USB and 3.5 mm Jack (For Smartphone)
On-the-go Soft Carry Case
Smartly-placed Indicator Lights
Helpful Audio Alerts
One Ear Open to the Environment
Intuitive In-line Controls: Call Answer/End, Volume Control, and Mute
Wideband Audio Quality
Enhanced Digital Signal Processing or DSP
Noise-cancelling Microphone
Dynamic EQ Feature
Foldable Leatherette Ear Cushions

About Plantronics
Headquartered in Santa Cruz, California, Plantronics is a global developer and manufacturer of headsets, speakers, headphones, and speakerphones that started in 1961. The 1960s are filled with heavy and bulky headsets and the company was created in an effort to be able to produce and offer a lightweight headset that can be more convenient to users. In 1962, this effort successfully produced Plantronics MS-50, which is the first lightweight headset in the market.
Plantronics built its reputation in the early years of its foundation. In fact, in the year 1969, the company became part of the important mission that landed Neil Armstrong as the first man to step foot on the moon. Armstrong made use of a Plantronics headset when he said his popular line, "It's one step for man, one giant leap for mankind".
Plantronics operates in the global market with the help of approximately 5,000 employed experts and partners and distributors in 80 countries worldwide.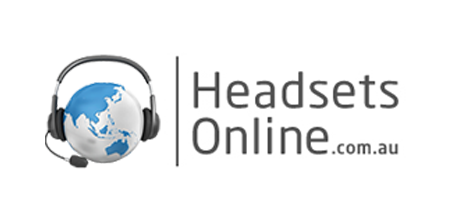 About HeadsetsOnline
One of Australia's biggest online stores offering consumer electronics products and solutions in the market, Headsetsonline Pty Ltd is the company to go to for customers searching for headsets, headphones, speakerphones, and audio solutions that can help them improve their communication foundations. The company also offers the supporting services and systems to support these products and solutions.
Headsetsonline is not only popular for its extensive product portfolio but also for its powerful one that delivers high quality offers to customers. The company rely on Australian distributors for their stocks, which means that all items obtained from them have high quality and are Australian standards certified. In addition to these offers, choosing local distributors also means that warranties that are offered together with the products and packages are guaranteed to work Australia-wide.
Headsetsonline uses an enterprise-encrypted and secured site to market and offer its products and solutions, which is the Headsetsonline.com.au. This site houses the entire product portfolio of the company.

Get to know this digital phone better by calling Telephonesonline hotline at Australia wide 1300 131 133!
Order today for FAST Delivery Australia Wide: Melbourne, Sydney, Brisbane, Queensland, Perth, Darwin, Canberra and Adelaide.
Customer Reviews
There have been no reviews for this product.