Plantronics Calisto P240 White Handset (For Cisco DX Series)
Plantronics Calisto P240 White Handset (For Cisco DX Series)
Details
Customers also bought
Reviews
Plantronics Calisto P240 White Handset (For Cisco DX Series)
Plantronics Calisto P240 White Handset (For Cisco DX Series) is an innovative next-gen handset that makes PC communications simpler and more convenient. With this device, calls from PCs are handled smoothly through the handset and users can easily transition from the handset to PC and back to the handset. This seamless transition is proof of the device's innovation and evolution through the time.
Plantronics Calisto P240 White Handset is structured to access call controls seamlessly using the Cisco DX series. It has an easy-to-use dial pad in addition to these call controls, which enable excellent call management for users. This makes the handset ideal for workers work both in the office and on-the-go, and would want to work with a phone interface familiar to them.
Plantronics Calisto P240 White Handset delivers excellent audio quality and portability. It is integrated with innovative technologies to boost communications quality, including its wideband audio quality and noise-cancelling technology on the microphones. It also has SoundGuard technology that protects users' hearing. For portability, it has a slim design that easily fits into laptop bags and does not require batteries to work considering it is powered through USB.
More Product Information
Brand:

Plantronics

Product Type:

Portable Handset

Colour:

White

Condition:

Brand New

Compatibility:

Cisco DX Series & PC UC Standard Version Built for UC Applications Softphones (Avaya, Cisco, IBM, & Skype)

Connectivity:

USB Connectivity

Audio:

Up to 6,800 Hz (Wideband Audio Quality)

Do you have queries and need to talk to our experts? Call Australia wide 1300 131 133 now!

Plantronics Calisto P240 White Phone Handset Features
Transition to PC Communications
Simple Call Management
LCD Display
Personal Speakerphone
Noise-cancelling Microphone
Wideband Audio Quality for Best PC Audio
Simple USB Connectivity

About Plantronics
Plantronics takes pride in being the instrument of one of the largest events in the history of mankind- the very first time that a man has ever set foot on the moon. While the company may have been founded in the year 1961, it has made its mark in history in the year 1962 and 1969. The former year is when the company developed and introduced the very first lightweight headset in the industry. The latter is the mission to the mission, where the headset used by Neil Armstrong in uttering his famous line was accomplished through a Plantronics headset. And this has become the standard of the company's products and solutions throughout the years, which is developing and designing products and solutions worthy of being included in a grand history.
Plantronics is currently headquartered in Santa Cruz, California, with its manufacturing and production floors in Mexico and China. It operates in the global market and is able to provide to customers in over 80 countries worldwide.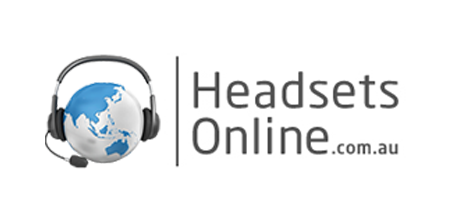 About HeadsetsOnline
Headsetsonline takes pride in delivering the market with high quality products and solutions by choosing to go for Australian distributors rather than grey imports. Coupled with only the best services the company could offer, it provides excellent products and solutions, which are all Australian standards certified. All the warranties inclusive in the packages are also guaranteed to be used all over Australia. And all of these quality products and services can be expected from the company.
Headsetsonline is known for putting customers at the centre of their operations. It makes sure that customers can conveniently access all of the products and solutions offered by the company through its secured and enterprise-encrypted online store at Headsetsonline.com.au. The site uses the same security settings as banks through its 256-bit identity authentication and 2048-bit root encryption. It also has green URL address bar HTTPS and GeoTrust True Business ID with Extended Validation for additional safety for all transactions.

Do you have queries and need to talk to our experts? Call Australia wide 1300 131 133 now!
Order today for FAST Delivery Australia Wide: Melbourne, Sydney, Brisbane, Queensland, Perth, Darwin, Canberra and Adelaide.
Customer Reviews
There have been no reviews for this product.