Plantronics Savi S8240-M UC DECT, USB-A, PC - MS Certified
Plantronics Savi S8240-M UC DECT, USB-A, PC - MS Certified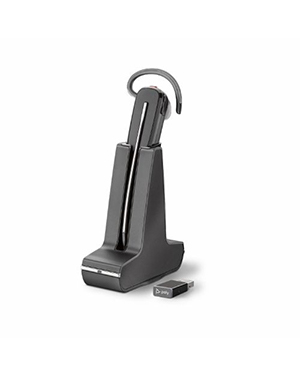 Details
Customers also bought
Reviews
Plantronics Savi S8240-M UC DECT, USB-A, PC - MS Certified
The Poly/Plantronics Savi S8240-M211201-02 UC Convertible Wireless DECT Headset with Microsoft call control optimization and USB-A dongle that makes call management effortless with three-way connectivity that lets you switch seamlessly between all of them.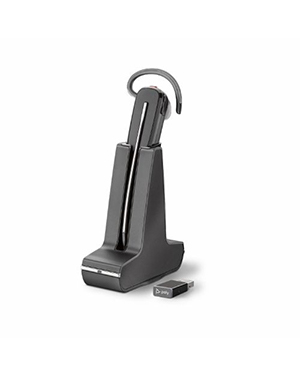 More Product Information
Manufacturer:

Poly

Product Type:

Headset

Colour:

Black

Condition:

Brand New

Do you have queries on this product? If yes, take out your phone and call Australia wide 1300 364 278 and talk to our representatives!

Plantronics Savi S8240-M UC DECT, USB-A, PC - MS Certified
Features:
One headset for all your devices: Today's enterprise and contact centre professionals work across a range of devices - from PC to mobile to desk phone. The Savi 8200 Series headset system makes call management effortless with three-way connectivity that lets you switch seamlessly between all of them. Conference two of your three devices to collaborate with colleagues or connect up to four Savi 8200 Series headsets for training or call resolution.
Connect and communicate more effectively: The Savi 8200 Series headset system helps you achieve peak performance and productivity with a range of communication features. One-touch controls - such as call answer/end, volume up/down and mute - let you manage calls from any connected device within roaming range. Convenient voice prompts notify you of mute status, roaming range limit, and more.
Specifications:
Talk/standby time: Up to 7 hours talk, up to 30 hours standby
Headset wireless range Line of sight: 590 ft/180 m; Typical office environment: 180 ft/55 m
Battery capacity: 140 mAh
Battery type: Rechargeable, replaceable, lithium-ion polymer
Charge time: 3 hours
Wireless technology: DECT 6.0
Speaker sensitivity: 118 db SPL max
Speaker impedance: 32 ohms
Speaker size: 32 mm
Microphone and technology: Noise cancelling with close conversation limiting
Microphone frequency response Wideband: 100 Hz–6800 Hz
Microphone sensitivity: 112 db SPL max
Call controls: Call answer/end, mute, volume +/-, ANC on/off, power on/off
Voice alerts: Multiple voice prompts
Languages: Configurable by Plantronics Hub software
Applications supported: Plantronics Hub application on desktop
Codecs: G726, G722, Broadvoice32, OPUS/CELT 16kS, OPUS/CELT 48kS
Receive frequency response Wideband: 100–6800 Hz; Multimedia 20 Hz–20 kHz
About Poly
Poly is a trailblazer in solving the dilemma of work from anywhere - creating equity between those in the room and those who aren't. Whether in an office setting, a remote hub, or your home office, we've got you covered. Poly outfits your office space and your personal space - even those in outer space - with the gear you need to look and sound your best.
After all, 100% of Fortune 500 companies rely on our products and services, to the tune of $2 billion in annual revenue. That'll definitely get you to the moon and back a few times.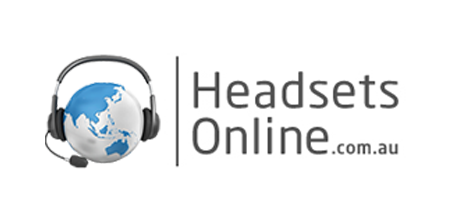 About HeadsetsOnline
One of Australia's biggest online stores offering consumer electronics products and solutions in the market, Headsetsonline Pty Ltd is the company to go to for customers searching for headsets, headphones, speakerphones, and audio solutions that can help them improve their communication foundations. The company also offers the supporting services and systems to support these products and solutions.
Headsetsonline is not only popular for its extensive product portfolio but also for delivering high quality offers to customers. The company rely on Australian distributors for their stocks, which means that all items obtained from them have high quality and are Australian standards certified. In addition to these offers, choosing local distributors also means that warranties that are offered together with the products and packages are guaranteed to work Australia-wide.
Headsetsonline uses an enterprise-encrypted and secured site to market and offer its products and solutions, which is the Headsetsonline.com.au. This site houses the entire product portfolio of the company.
Order today for
FAST Delivery Australia Wide

: Melbourne, Sydney, Brisbane, Queensland, Perth, Darwin, Canberra and Adelaide.
Customer Reviews
There have been no reviews for this product.