Plantronics Spare Battery (For CS510/20, W710/20, & W410/20)
Plantronics Spare Battery (For CS510/20, W710/20, & W410/20)
Plantronics Spare Battery (For CS510/20, W710/20, & W410/20)
This Plantronics Spare Battery is compatible to several Plantronics wireless headsets and can be used by simply replacing the original battery found in the specific headset that it fits into. This battery will serve as insurance for when the original one has already took the beating of time.
More Product Information
Brand:

Plantronics

Product Type:

Spare Battery

Colour:

Black

Condition:

Brand New

Compatibility:

Plantronics W410 & W410-M; Plantronics W420 & W420-M
Plantronics W710 & W710-M; Plantronics W720 & W720-M
Plantronics CS510, CS520, CS510-XD, & CS520-XD Systems

Talk Time:

Up to 13 Hours (Narrowband)
Up to 8.5 Hours (Wideband)

Standby Time:

Up to 4 Days

Dimension:

¾ x 1 ¼ x 1/8 inches

Charge Time:

Less than 3 Hours (Fully Recharge)
Up to 1.5 Hours (80% Recharge)

Note:

Note compatible with CS351N, CS361N, Savi WO300 & WO300

Call our hotline: Australia wide 1300 131 133 in order to learn how to have this product delivered!

Plantronics Spare Battery Standard Details
Offers Up to 13 Hours of Continuous Talk Time
Offers Up to 4 Days of Standby Time
Rechargeable Lithium Ion Polymer Battery: 3.7 v, 270mAh
Fully Rechargeable in Less than 3 Hours, 80% in 1.5 Hours
Considered as Genuine Plantronics Accessory

About Plantronics
Headquartered in Santa Cruz, California, Plantronics has been solely focused on one thing since its establishment in the year 1961 and this is to provide better devices and solutions to support customers' clear communications. In the year 1962, this was further proven through the company's introduction of the very first lightweight headset in the market. In addition to this, the company also helped Neil Armstrong in the year 1969 when he became the first man to step foot on the moon. All these factors became the standards that the company has continued to uphold in its decades of operations.
Plantronics is a global frontrunner in the industry of consumer and business audio communications, specialising in different fields of expertise, including the following:
Digital Enhanced Cordless Telecommunications or DECT • Gaming Headsets • Small Business Communications Devices and solutions • Enterprise Solutions • PC Audio Devices • Bluetooth Devices • Contact Centre Solutions • Home and Office Headsets • Unified Communications Solutions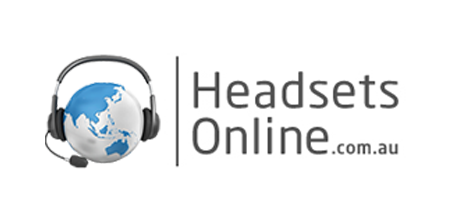 About HeadsetsOnline
Headsetsonline Pty Ltd is an Australia-owned and –operated enterprise that is part of a popular company that delivers high quality headsets and headphones for corporate agencies and government sectors. This has been going on since the year 1998 and from there has excellently provided the market with wide selection of speakerphones, headphones, and headsets. More than these tangible products, the company also offers incredible services to support the operation of these products.
Headsetsonline operates most of the time in the online market, with an enterprise-encrypted secured website, where customers can comfortably shop in the site without getting worried of protection issues. With GeoTrust True Business ID with Extended Validation, Identity Authentication 256-bit, and 2048-bit Root Encryption, customers can be assured that they are protected from hackers.
From the site, Headsetsonline offers delivery services, where customers can enjoy flat shipping rates, which means that products of all sizes will have similar rate with no hidden fees involved.

Call our hotline: Australia wide 1300 131 133 in order to learn how to have this product delivered!
Order today for FAST Delivery Australia Wide: Melbourne, Sydney, Brisbane, Queensland, Perth, Darwin, Canberra and Adelaide.
Customer Reviews
There have been no reviews for this product.