Plantronics USB Adapter ONLY (For CA12CD) (6-8 Week Lead Time)
This Plantronics USB Adapter is used to be connected to Plantronics CA12CD or Plantronics CA12CD-S PTT (Push to Talk) in order to allow the operation of the said device to be possible in a VoIP (USB) environment wirelessly. This adapter is used in place of the Plantronics CA12CD Console Cable and is also known as Plantronics CA12CD PTT USB Adapter or Plantronics CA12CD-S PTT USB Adapter.
More Product Information
Brand:

Plantronics

Product Type:

USB Adapter ONLY

Colour:

Black

Condition:

Brand New

Compatibility:

Plantronics CA12CD
Plantronics CA12CD-S

Know how you can purchase this product by calling our company hotline at Australia wide 1300 131 133!

All about Plantronics CA12CD-S Wireless PTT Features
DECT 6.0 (64-bit Encryption)
Two (2) Charging Wells
3 Hours Battery Recharge Time
UPCS Band (1.92-1.93 GHz)
Robust OTT Switch
Selectable Output Ranges
Quick Disconnect Feature
Industry-standard Ergonomic Design
Selectable Output Ranges

About Plantronics
Plantronics is an audio and sound products and solutions expert headquartered in Santa Cruz, California. It has a humble beginning filled with marks in the history that it has established for itself, which it also continued up to its present operations.
Plantronics was founded in 1961, which is a period when the industry is filled with large and bulky headsets. The very next year after the company's establishment, it started creating history and introduced the very first line of lightweight headsets. And in the year 1969, the company had a part in the mission where Neil Armstrong first set foot on the moon. Armstrong used a Plantronics headset in communicating to the control station. And these marks in history set the standard of what the company offers today.
Plantronics, together with approximately 5,000 employed experts, operates in the global market in around 80 countries in North America, Asia Pacific Region, and Europe, with the help of many retailers, distributors, and service providers.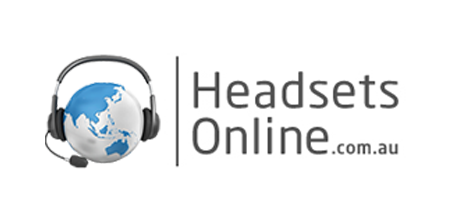 About HeadsetsOnline
Headsetsonline Pty Ltd is a popular supplier and provider of brand new and refurbished sound and audio products and solutions. It offers its products, solutions, and services through its secured and enterprise-encrypted site at Headsetsonline.com.au. Integrated with GeoTrust True Business ID with Extended Validation and green URL address bar HTTPS, the site is protected from third party who might have any interest in the private information of customers. In addition to this, the site also uses the same secure login as banks, which is the combination of 256-bit identity authentication and 2048-bit root encryption.
Headsetsonline offers a comprehensive product portfolio of high quality products and solutions sourced from Australian distributors and not grey imports. Choosing these distributors means that all the products and solutions that the company get from them are Australian standards certified. Together with the products and solutions, the warranties are also guaranteed to be applicable all over Australia.

Know how you can purchase this product by calling our company hotline at Australia wide 1300 131 133!
Order today for FAST Delivery Australia Wide: Melbourne, Sydney, Brisbane, Queensland, Perth, Darwin, Canberra and Adelaide.