Sennheiser CEHS-PA 01 Panasonic Adapter Cable (506077)
Sennheiser CEHS-PA 01 Panasonic Adapter Cable (506077)
Details
Customers also bought
Reviews
Sennheiser CEHS-PA 01 (Panasonic Adapter Cable for Electronic Hook Switch)
Sennheiser CEHS-PA 01 is an adapter cable created for specific electronic hook switch in order for the entire ensemble to work. The best feature of this specific accessory is that it is highly compatible to a lot of phones when connected to an electronic hook switch. Some of these phones include the following:
Panasonic KX-NT542, KX-NT546, KX-NT553, KX-NT556, & KX-NT560 Phones
Panasonic KX-UT133, KX-UT136, KX-UT248, & KX-UT670 Phones
Panasonic KX-DT543 & KX-DT546 Phones
More Product Information
Brand:

Sennheiser

Product Type:

Adapter Cable

Colour:

Black

Condition:

Brand New

Compatibility:

Electronic Hook Switch

Connectivity:

3.5 mm Jack Plug & RJ9

Cable Length:

99.5 cm/40.58 inches

Cable Weight:

47 g/1.66 oz

Note:

Electronic Hook Switch is not included

Find out more information about this accessory and how to get it at Australia wide 1300 131 133!

Compatibility of Sennheiser CEHS-PA 01
The Sennheiser CEHS-PA 01 communication tool is compatible with the following phone series:
KX-NT 543, 546, 553, 556, & 560
KX-UT 133 & 136
KX-UT 248
KX-NT 670
KX-DT 543 & 546
SDW 5015 & 5016
DW Office
DW Pro 1 & 2
DW Pro 2
SD Office
SD Pro 1 & 2
D 10 Phone
About Sennheiser
Sennheiser is an electronic German enterprise that specialises in the development and production of wide variety of high quality audio products including microphones, headsets, headphones, and the like. This enterprise is currently headquartered in Wedemark, Germany with over 2,000 employees working under the company and led by the guidance of CEOs Daniel and Andreas Sennheiser.
Founded in June 1, 1945 in Germany, Sennheiser was created by Dr. Fritz Sennheiser; Sennheiser has always been focused in the realisation of incredible ideas. Up to the present, the company continues to set the trend in the market and audio industry. In fact, the company is known to be passionate with what it does and in the process was able to inspire innovation like no other company can.
Sennheiser is not a limiting company since it caters to wide selection of customers, including sound technicians, music lovers, scientist, pilots, discs jockeys, and even artists. The goal of the company centres on the passion of high quality sound.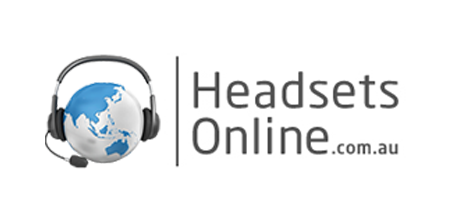 About HeadsetsOnline
Headsetsonline offers delivery Australia wide with flat shipping rates. While a lot of other online deliveries would surprise customers with hidden fees and surprise charges, the company remains loyal to what was agreed upon and would only focus on the prices of the ordered packages, as well as the flat shipping rate.
Headsetsonline is an online store that operates through a secured and enterprise-encrypted site: Headsetsonline.com.au. The company ensures that customers are able to safely and securely shop through the store by using encryptions normally used by banks for their log-ins. The site has 2048-bit root encryption, 256-bit identity authentication, GeoTrust True Business ID with extended validation, and a green URL address bar HTTPS. All of these elements help to protect customer privacy and information.
Headsetsonline also uses the site to provide customers the convenience of purchasing products and solutions with few clicks of a button, wherever they are in Australia.

Find out more information about this accessory and how to get it at Australia wide 1300 088 088!
Order today for FAST Delivery Australia Wide: Melbourne, Sydney, Brisbane, Queensland, Perth, Darwin, Canberra and Adelaide.
Customer Reviews
There have been no reviews for this product.