Sennheiser D 10 USB ML DECT Headset (506419)
Sennheiser D 10 USB ML DECT Headset (506419)
Details
Customers also bought
Reviews
Sennheiser D 10 USB ML DECT Headset
Sennheiser D 10 USB ML DECT Headset is a monaural wireless DECT headset that can be connected directly to PCs and softphone. The device helps in delivering uncompromised sound for professional usage, as well as its connectivity to Skype for Business. It also has several wearing variations that people can choose from and for single-sided headsets, they can be used both for left or right ear, depending on the preference of the user.
Sennheiser D 10 USB ML DECT Headset is integrated with the popular Sennheiser Voice Clarity, in order to provide users with high quality audio and sound, which can help users, have better call handling and management, as well as better entertainment sound experience. The audio technology integrated in the device enhances human voice details and in the end provide clearer and crisper sound.
More Product Information
Brand:

Sennheiser

Product Type:

DECT Headset (Mono)

Wearing Style:

In-ear, Over-the-head & Over-the-neck

Colour:

Black

Condition:

Brand New

Connectivity:

USB Connection

Talk Time:

Up to 8 Hours (Wideband)
Up to 12 Hours (Narrowband)

Standby Time:

Up to 100 Hours

Charging Time:

Up to 1 Hour

Range:

180 metres/590 feet (Line of Sight)
55 metres/180 feet (In-office Building)

Ear Pad Size:

50 mm/1.96 inches

Weight:

72 g/2.54 oz

If you want to give this headset a shot, call our hotline now at Australia wide 1300 131 133 hotline!

Sennheiser D 10 USB ML DECT Headset Features
Single Connectivity
Skype for Business Connection
Wireless Freedom Connectivity
Fast Charging: 50% in 20 minutes
Extended Working Range: 50 to 180 metres
Noise-cancelling Microphone
Fast and Convenient Phone Conferencing
Up to three (3) Additional Guests
Built-in Ringtone Customisations
Built-in Ringer
Choices of Three (3) Ringtones
Adjustable Ring Volume
Sennheiser ActiveGard Hearing Protection Technology
About Sennheiser
Sennheiser was created in the year 1945 by Prof. Dr. Fritz Sennheiser together with seven (7) other engineers from Laboratorium Wennebostel of the University of Hannover. The laboratory was moved to a village in Wedemark with the same name, which is where it got its name in the first place, A year after that in 1946, it began developing and manufacturing different types of microphones and in 1968 became the first ever company to introduce open headphones to the global market. This was one of the most influential developments that the company has even accomplished in the audio industry and the market.
Sennheiser is an audio electronics enterprise that started out with the development of a voltmeter. It has undergone a lot of transformations since then and changed the structure of its company to limited partnership in the year 1973. And throughout the years, it has made several changes and entered different industries and market. It entered the aviation market in 1980 and two years after that, 1982, started developing and producing modern wireless microphones.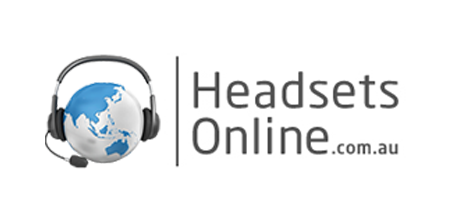 About HeadsetsOnline
Headsetsonline is the successor of a popular company that has been responsible for supplying corporate sectors and government agencies with high quality headsets, speakerphones, and speakers since the year 1998. Since its establishment, the company has improved its operations and product offers to cater to the ever-changing needs and preferences of the market.
Headsetsonline is popular for its high quality and leading supporting services, which the company offers together with its devices and integrated in its packages. The company's products and solutions are all covered with warranties. Since the company gets all of its products and solutions from Australian distributors and not grey imports, all of the products the company offers are well maintained and screened to be certified of Australian standards.
Headsetsonline, offering more than just convenient, is popular for delivering customers with loyalty through its flat shipping rates. Without hidden charges and surprise fees, the company makes sure that all of its deliveries are fare and precise.

If you want to give this headset a shot, call our hotline now at Australia wide 1300 131 133 hotline!
Order today for FAST Delivery Australia Wide: Melbourne, Sydney, Brisbane, Queensland, Perth, Darwin, Canberra and Adelaide.
Customer Reviews
There have been no reviews for this product.