Sennheiser HeadSetup Pro Manager (Software License 450-1000)
Sennheiser HeadSetup Pro Manager (Software License 450-1000)
Details
Customers also bought
Reviews
Sennheiser HeadSetup Pro Manager (Software Licence 450-1000 Users)
Sennheiser HeadSetup Pro Manager is a powerful and effective cloud-based management solution that helps users be able to manage, configure, and update the settings of their Sennheiser headsets and speakerphones. This solution ensures that the investment given to each device is maximised to the fullest. In addition to that, it can also be used to track all tools and devices even from any location.
More Product Information
Brand:

Sennheiser

Provider:

Headsetsonline

Product Type:

Software License

Compatibility:

Sennheiser Headsets & Speakerphones

Users:

450-1000 Users

Do you want to learn more about this software? Call us now at Australia wide 1300 131 133 hotline today!

Basic Advantages of Using Sennheiser HeadSetup Pro Manager
Removes Time-consuming Manual Headset Updates
Gets Rid of Lengthy Reporting
Frees Up IT Resources
Helps Improves Productivity
Minimises Downtime & Workflow Disruption
Provides Sennheiser Headsets & Speakerphone Detailed Overview
Provides Easy and Cost-efficient Deployment of New Updates
Ensures Plug-and-play Solution with Headset Settings Configuration
Secures Data by Improving Security through Encrypted Communication & Data
About Sennheiser
Sennheiser is a popular brand that has become the epitome and definition of sound innovation and passion to excellence throughout its entire decades of operations. It was founded in June 1, 1945 by electrical engineer Dr. Fritz Sennheiser alongside seven other engineers, to create the company. Throughout the years, this German enterprise has continued to be a trendsetter in the field of audio electronics.
Aiming to put into reality all the ideas they have when it comes to innovative inspirations and developments, Sennheiser has this legacy to continue to uphold up to the present. One of its goals is to contribute in shaping the audio of today's society, by introducing amazing technologies and functions that can help in improving audio and sound experience of all types of users in the global market. It does not only offer the best innovated technologies and devices there is, it also set the standards when it comes to culture of passion and excellent in the audio industry.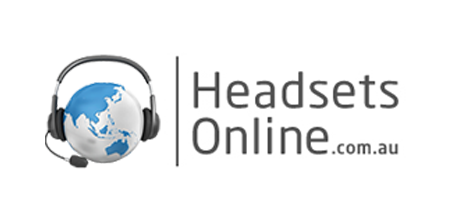 About HeadsetsOnline
Headsetsonline Pty Ltd offers one of the largest portfolios of audio and sound devices, solutions, and services. The company's products are offered in various conditions, including brand new, second-hand, and refurbishd conditions. It is a known division of a popular company that has been in the market since the year 1998 and since then has provided corporate and government sectors with headsets and speakers.
Headsetsonline Pty Ltd is an Australian enterprise that supplies and while sales corded and wireless headsets, speakers, and speakerphones. It offers an extensive product portfolio with products covered by warranties accepted in Australia. Supplied by Australian distributors and not grey imports, the company's products are all certified to pass Australian standards. This is how the company makes sure that all of its offers are of high quality and can provider irreplaceable audio experience. All of the ordered products are also delivered with flat shipping rates Australia wide.

Do you want to learn more about this software? Call us now at Australia wide 1300 131 133 hotline today!
Order today for FAST Delivery Australia Wide: Melbourne, Sydney, Brisbane, Queensland, Perth, Darwin, Canberra and Adelaide.
Customer Reviews
There have been no reviews for this product.