Sennheiser HZP 32 Foam Ear Pads (504550)
Sennheiser HZP 32 Foam Ear Pads (504550)
Details
Customers also bought
Reviews
Sennheiser HZP 32 Foam Ear Pads
The Sennheiser HZP 32 Foam Ear Pads are replacement parts that can be used with Sennheiser Culture and Culture Plus Series. These pair of comfortable foam ear pads can be replaced once the old ones have been worn out due to long time usage.
More Product Information
Brand:

Sennheiser

Product Type:

Ear Pads

Colour:

Black

Condition:

Brand New

Compatibility:

Sennheiser Culture & Culture Plus Series

Material:

Foam

Quantity:

2 Pieces (1 Pair)

CALL US at Australia wide 1300 131 133 hotline right now and talk to our representatives to find out more about it!

All about the Features of Sennheiser Culture Series
The Sennheiser Culture Series is a line of high quality headsets that takes pride in being integrated with top-notch technologies responsible for producing the unique and crystal clear Sennheiser sound. Some of the features that it offers are the following:
Fully Compatible with Leading Unified Communications Solutions
Noise-cancelling Microphone
Wideband Sound Quality
Plug-and-play Connectivity
Smooth Deployment
Ultra Lightweight and Solid Construction
Large and Comfortable Ear Pads
Sennheiser ActiveGard Hearing Protection Technology
About Sennheiser
Sennheiser, a popular German enterprise with a solid foundation in the audio industry, has become one of the leaders when it comes to the development and production of top-notch audio electronics products and solutions. Founded in 1945 by Fritz Sennheiser, the company has expanded its offers throughout the decades, including the following:
Microphones • Headphones • Telephony Accessories • Avionics Headsets for Business, Personal, and Professional Applications and Solutions
Sennheiser headquartered in Wedemark, Germany, and is currently one of the best developers and manufacturers of trailblazing audio and sound devices and solutions. Also known as Sennheiser electronics GmbH & Co. KG, the company is a private German enterprise led by CEO and Chairman of the Board Daniel Sennheiser. One of its known subsidiaries is the Georg Neumann.
Sennheiser has always been driven to introduce new and innovative audio and sound products and solutions, including headsets and headphones, microphones, and business and professional audio solutions.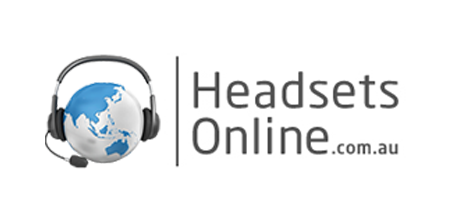 About HeadsetsOnline
Headsetsonline Pty Ltd is an Australian enterprise that has made its name in terms of the supply and wholesale of headsets to corporate and government agencies. While it may be true that the company started as a division under a popular company that did the same thing since the year 1998, it cannot be denied that it improved on its offers and has become of the most reliable enterprises in the market.
Headsetsonline gets all of its products and solutions not from grey imports but from Australian distributors. By choosing local distributors, the company ensures that all the products it offers are able to pass Australian standards certification. More than that, the warranties offered along with the products are also ensured to be covered for customers, wherever they are in the country.
More than just high quality product offers, Headsetsonline also conducts most of its deliveries with flat shipping rates. The company promises no additional charges and hidden fees, and makes sure to abide by this promise.

CALL US at Australia wide 1300 131 133 hotline right now and talk to our representatives to find out more about it!
Order today for FAST Delivery Australia Wide: Melbourne, Sydney, Brisbane, Queensland, Perth, Darwin, Canberra and Adelaide.
Customer Reviews
There have been no reviews for this product.