Sennheiser HZP 34 Leatherette Ear Pads (504560)
Sennheiser HZP 34 Leatherette Ear Pads (504560)
Details
Customers also bought
Reviews
Sennheiser HZP 34 Leatherette Ear Pads
Sennheiser HZP 34 Leatherette Ear Pads is a package comprised of one (1) pair or two (2) pieces of ear pads that can be used to replace the old one in the original headsets that they are compatible with.
More Product Information
Brand:

Sennheiser

Product Type:

Ear Pads

Colour:

Black

Condition:

Brand New

Compatibility:

Sennheiser SC 660, USB ML, & USB CTRL
Sennheiser SC 630, USB ML, & USB CTRL

Material:

Leatherette

Quantity:

2 Pieces (1 Pair)

Take out your phone right now and call Australia wide 1300 131 133 hotline to get this package now!

Universal Features of Sennheiser SC 630/660 USB CTRL
Highly Compatible with Unified Communications Solutions and Softphones
Stereo Sound Quality
Built-in Call Control Unit
Double-sided Neodymium Speakers
Sennheiser ActiveGard Technology Hearing Protection
Large Leatherette Ear Pads
Ultra Noise-cancelling Microphone
Legendary Sennheiser Voice Clarity
Iconic Design
High-end Materials Crafted
About Sennheiser
Sennheiser was created in the year 1945 by Prof. Dr. Fritz Sennheiser together with seven (7) other engineers from Laboratorium Wennebostel of the University of Hannover. The laboratory was moved to a village in Wedemark with the same name, which is where it got its name in the first place,
Sennheiser is an audio electronics enterprise that started out with the development of a voltmeter. The company then expanded to creating microphones, headphones, and audio solutions. And more than just its product portfolio, the company also has expanded its operations to having over 2,000 employed experts under the management compared to its 250 employees in the year 1955.
Sennheiser is a private German enterprise that operates in the audio electronics industry in the global market. Some of its top offers include the following high fidelity products and solutions:
Telephony Accessories • Avionic Headsets • Personal, Business, and Professional Applications and Solutions • Consumer, Professional, and Business Audio Electronic Products and Solutions • Miniature Magnetic Headphones • Mixers • Microphone Transformers • Noise-compensated Microphones • Geophysical Equipment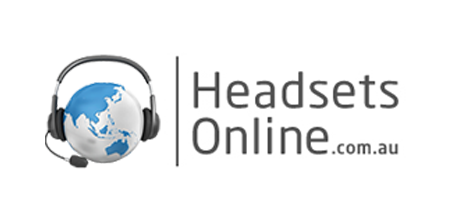 About HeadsetsOnline
Headsetsonline Pty Ltd
is a popular enterprise that houses wide selection of brand new and refurbished headsets, speakers, and speakerphones in the market. The company provides its customers the convenience of ordering the products and solutions they need online without tricky shipping rates. The company order its products and solutions from
Australian distributors and not grey imports in order to have more organised and portfolio that have warranties that could work all over Australia, which are all at the same time have Australian standards certifications.
Headsetsonline started out a division of a popular enterprise that suppliers corporate and government sectors with their needed headsets since the year 1998. Headsetsonline then has taken over the responsibility and has continued to do so up to the present. Most of the company's transactions are completed through its very own secured and encrypted site, Headsetsonline.com.au, where all of the products and services offered by the company are displayed for customers' convenience.

Take out your phone right now and call Australia wide 1300 131 133 hotline to get this package now!
Order today for FAST Delivery Australia Wide: Melbourne, Sydney, Brisbane, Queensland, Perth, Darwin, Canberra and Adelaide.
Customer Reviews
There have been no reviews for this product.