Sennheiser SC 75 USB MS Wired Headset (507086)
Sennheiser SC 75 USB MS Wired Headset (507086)
Details
Customers also bought
Reviews
Sennheiser SC 75 USB MS Wired Headset
Sennheiser SC 75 USB MS Wired Headset is Sennheiser Culture headset that provides dual speaker on both ears and offers users dual connectivity, 3.5 mm jack and USB connectivity. Certified for Skype for Business, the headset is ideal for professional usage, especially for those users who need to manage calls throughout several devices, including PCs, smartphones, and tablets.
With a contemporary style, Sennheiser SC 75 USB MS Wired Headset is structured with a good-looking design that can be perfect for offices, lobbies, and front-desks. This creates a great professional impression in offices and workplaces. And what's even more important is that it offers incredible sound quality together with outstanding comfort. The top-notch sound quality helps in improving productivity through better and crystal clear conversations while the outstanding comfort will allow users to wear the headset and be able to work for an entire day with ease.
More Product Information
Brand:

Sennheiser

Product Type:

Wired Headset (Duo)

Wearing Style:

Over-the-head or Over-the-neck

Colour:

Black

Condition:

Brand New

Compatibility:

UC & Skype for Business

Connectivity:

USB Connection
3.5 mm Jack

Speaker Type:

Neodymium Magnet Speaker

Microphone:

Noise-cancelling

Cable Length:

2.5 metres/8.20 feet
(Headset with 3.5 mm Jack & Detachable USB Cable)

USB Cable:

1.37 metres/4.53 feet (Call Control Unit to USB Plug)
1.12 metre/3.67 feet (Headset to 3.5 mm Jack)

Weight:

130 grams/4.59 oz

Give Headsetsonline a call through Australia wide 1300 131 133 in order to learn more about this headset today!

Sennheiser SC 75 USB MS Wired Headset Features
Sennheiser Voice Clarity
Sennheiser Active Hearing Protection Technology
Wideband Sound Quality
Noise-cancelling Technology on Microphone
Optimised for Multimedia and Communication Usage
Sound Enhancement Profiles
USD Connectivity
Optimal Microphone Position: Bendable Boom Arm
Protective Carry Pouch
Switchable Noise at Work Limiter
About Sennheiser
Sennheiser was founded in June 1, 1945, right after the end of the World War II. The company was created by Dr. Fritz Sennheiser along with 7 other University of Hannover electrical engineers. It was known as Laboratorium Wennebostel or Lab W in the past, with the company being moved to the village of Wennebostel after the war. It was renamed though as Sennheiser Electronics in 1958.
Sennheiser started out with the development of a voltmeter. After that, the company has focused on building microphones, from noise-compensated to transformers. It even further expanded its product portfolio to geophysical equipment, mixers, and miniature magnetic headphones. The company was even responsible for introducing and releasing the first open headphones of the world in the year 1968.
Sennheiser has undergone through a lot of changes throughout the decades. It entered the aviation market and joined in the development of modern wireless microphones. It was even awarded with the 59th Academy Awards.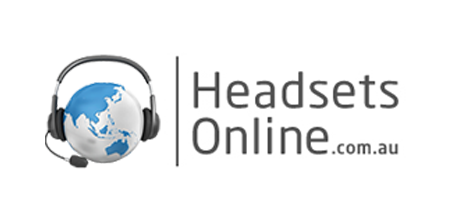 About HeadsetsOnline
The largest online store in Australia today, Headsetsonline Pty Ltd offers one of the most extensive sound and audio product portfolios in the market. This portfolio offers brand new, second-hand, and refurbished products and solutions, which is how it can easily cater to individuals and groups, including SoHos, SMEs, large companies, and government organisations.
HeadsetsOnline only delivers products and solutions that pass Australian standards. With all warranties covered, the company makes sure that every product it offers are of high quality and second to none. This is further ensured by the company's strict product testing and evaluation process. The company takes care of supplying and wholesaling headsets and headphones to companies and organisations that would need them. With its background as a department of a popular supplier of the said products since the year 1998, it has become an expert in providing what customers exactly need based on their situations and preferences.

Give Headsetsonline a call through Australia wide 1300 131 133 in order to learn more about this headset today!
Order today for FAST Delivery Australia Wide: Melbourne, Sydney, Brisbane, Queensland, Perth, Darwin, Canberra and Adelaide.
Customer Reviews
There have been no reviews for this product.