Sennheiser SHS 01 Single-sided Headband (92841)
Sennheiser SHS 01 Single-sided Headband (92841)
Details
Customers also bought
Reviews
Sennheiser SHS 01 Single-sided Headband
Sennheiser SHS 01 Single-sided Headband is a replacement part for specific Sennheiser SH and MB headsets. This part can be used for the headsets which have headbands that have already been worn out throughout heavy and long time usage.
More Product Information
Brand:

Sennheiser

Product Type:

Headband (Single-sided)

Colour:

Silver

Condition:

Brand New

Compatibility:

Sennheiser SH 230 Headset
Sennheiser SH 320 & 340 Headsets
Sennheiser MB 50 Headset

Call Headsetsonline hotline at Australia wide 1300 131 133 and find out more details how you can buy this item now!

Universal Features of Sennheiser SH230 Headset
Lightweight Construction
Adjustable Headband on Both Sides
Self-adjusting Ball-mounted Speaker Capsule
Easy-disconnect Feature
Detachable Headband
Acoustic Foam Ear Cushion
Patented ActiveGard Technology
Cable/Clothing Clip
Carry Bag
Flexible & Pivotable Microphone Boom
Noise-cancelling Technology
Omni-directional Microphone
Frequency Response: 300Hz-3400Hz
About Sennheiser
Sennheiser is an electronic German enterprise that specialises in the development and production of wide variety of high quality audio products including microphones, headsets, headphones, and the like. This enterprise is currently headquartered in Wedemark, Germany with over 2,000 employees working under the company and led by the guidance of CEOs Daniel and Andreas Sennheiser.
Sennheiser is a privately owned audio enterprise that was created by Dr. Prof. Fritz Sennheiser, who is an electrical engineer in the University of Hannover. He started the company along with 7 other electrical engineers who were working under laboratory W. The company started operating after the end of the World War II and was named was Lab W based on the Wennebostel village, which is the municipality in Wedemark where the company was moved to because of the war.
Sennheiser has always been focused in the realisation of incredible ideas. Up to the present, the company continues to set the trend in the market and audio industry. In fact, the company is known to be passionate with what it does and in the process was able to inspire innovation like no other company can.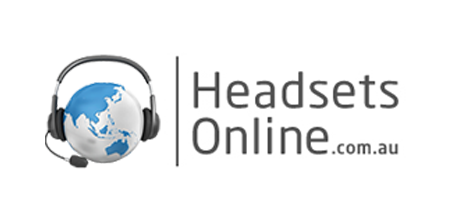 About HeadsetsOnline
Headsetsonline Pty Ltd operates most of the time in the online market, with an enterprise-encrypted secured website, where customers can comfortably shop in the site without getting worried of protection issues. With GeoTrust True Business ID with Extended Validation, Identity Authentication 256-bit, and 2048-bit Root Encryption, customers can be assured that they are protected from hackers.
Headsetsonline is the successor of a popular company that has been responsible for supplying corporate sectors and government agencies with high quality headsets, speakerphones, and speakers since the year 1998. Since its establishment, the company has improved its operations and product offers to cater to the ever-changing needs and preferences of the market.
Headsetsonline secures its product offers and solutions from Australian distributors. In an effort to be able to provide warranties that cover all over the Australian market, the company has chosen to avoid grey imports and choose distributors rooted in Australia, guaranteed to have products that are all Australian standards certified.

Call Headsetsonline hotline at Australia wide 1300 131 133 and find out more details how you can buy this item now!
Order today for FAST Delivery Australia Wide: Melbourne, Sydney, Brisbane, Queensland, Perth, Darwin, Canberra and Adelaide.
Customer Reviews
There have been no reviews for this product.