Jabra EVOLVE 20 MS Mono SE Headset (4993-823-309)
Jabra EVOLVE 20 MS Mono SE Headset (4993-823-309)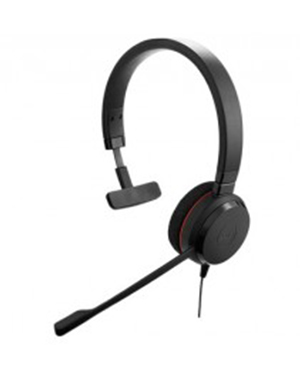 Details
Customers also bought
Reviews
Jabra EVOLVE 20 MS Mono SE Headset
The Jabra EVOLVE 20 MS Mono SE Headset is an affordable and value budget headset that is best suited for noise and quiet offices. It can easily be connected to a computer or mobile phone whenever needed. It is the perfect definition of comfort, combining an easy rotating microphone boom, padded headband, and soft leatherette ear cushions. This makes the headset ideal for workers like contact centre agents and receptionists, whose job include longer use of the device.
More Product Information
Brand:

Jabra

Product Type:

Mono Headset (Computer Corded)

Wearing Style:

Over the Head (One Ear)

Colour:

Black

Condition:

Brand New

Compatibility:

Dragon Naturally Speaking
Lyn and Skype for Business
MSN, Skype, Unified Communications
Voice Recognition Software, Windows

Connectivity:

USB

Ear Cushion:

Leatherette

Speaker Fr:

150-6800Hz

Mic. Fr:

150-6800Hz

Headset Weight:

324g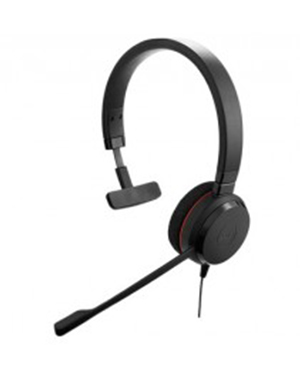 Take out your phone and call Australia wide 1300 131 133 right now to get more details about this!

Jabra EVOLVE 20 MS Mono SE Headset Benefits Users Can Enjoy
Easy Integration with PC through USB Adaptor
Incredible Comfort through Soft Ear Cushions and Padded Headband
Better Concentration through Premium Noise Cancellation Technology
Better Conversation with Crystal Clear Wideband Sound
Eliminates Distraction in Noisy Professional Environments with Active and Passive Noise Cancellation Technology
Structured for Music and Voice with World-calss Speakers and Microphones
Easy Connectivity to PC via USB-based Control Unit
Convenient Compatibility with Tablet and Smartphone through 3.5mm Jack
Stylish Personal Headset
Seamless Integration of Microphone Boom Arm

About Jabra
Established in the year 1869 and headquartered in Ballerup, Copenhagen, Jabra is a global expert in audio and music devices, headphones and headsets, speakerphones, wireless and Bluetooth devices, and other enterprise audio solutions and technologies. With at least 5000 employees working under the company management, it is still able to effectively operates and distribute products and solutions in the international market.
Jabra is known for its innovation and comfort. The company's products and solutions are results of thorough evaluation and development of incredible and advanced technologies. These technologies are then integrated to the company's products and solutions. Some of these technologies include the development of advanced features like one-touch Voice Assistants and Total Noise Cancellation feature.
Comfort is another aspect that the company takes pride in. Jabra provides high quality headsets and headphones that can be worn for an entire day, without the customers feeling craned and tired with the device they wearing.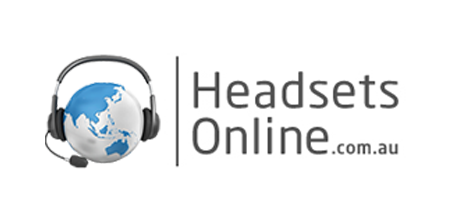 About HeadsetsOnline
Headsetsonline Pty Ltd, the resulting division of a popular company that delivers large stack of headsets to government agencies and government sectors, is an Australian enterprise that has founded its expertise on years of experience under a top-notch company. More than just high quality devices and solutions, the company also delivers supporting services that can deal with the issues connected to the audio foundation purchased by the company.
Headsetsonline is an expert company that knows the best about the market, especially the technical requirements of its product offers and the enterprises who bought them. Its products and solutions have warranties, which are covered in the Australian market. What makes it easier is that the products are not grey imports but distributed by Australian companies.
Headsetsonline provides customers the convenience in today's modern world, with an enterprise-encrypted and secured website. Customers can seamlessly visit the site and have the products they need delivered with flat shipping rates.

Take out your phone and call Australia wide 1300 131 133 right now to get more details about this!
Order today for FAST Delivery Australia Wide: Melbourne, Sydney, Brisbane, Queensland, Perth, Darwin, Canberra and Adelaide.
Customer Reviews
There have been no reviews for this product.