Plantronics Authorized Partner
Plantronics Authorized Partner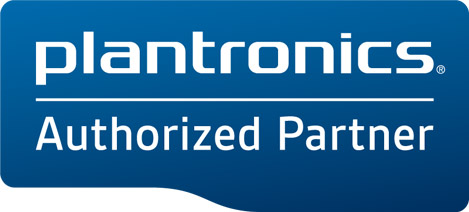 Plantronics, Inc. introduced the first lightweight communications headset in 1962, and today is the world's leading designer, manufacturer and marketer of lightweight communications headset products.
Plantronics headsets are used in 98% of Fortune 500 corporations and also are widely used from field workers to emergency operators. When Neil Armstrong walked on the moon in 1969 and uttered the legendary words "That's one small step for man, one giant leap for mankind" through a Plantronics headset, history was made.
Plantronics offers mobile headsets to address the cordless and mobile phone market, next-generation computer audio headset products for computer applications and corded and cordless headsets and systems for the office, small office/home office and contact centers.



Wireless Headsets

Office wireless headsets: Stable and comfortable wireless headsets provide all the power, safety, and premium audio you need to stay motivated and moving, indoors and out.




Corded Headsets

Office corded headsets: Perfect for call centre applications and the like where you need the benefit of a headset but the staff are physically deskbound. The sophisticated, performance-driven headset is an inspired blend of elegance, comfort, and signature Plantronics audio technology.




Mobile Headsets

Bluetooth Mobile Headsets: Lets you switch from your mobile phone to your office phone to your computer and back again, all without switching your headset. With long talk times and ergonomic design, Bluetooth headsets let you talk all day long, ensuring you never miss a call.




Unified & USB

Unified & Gaming USB headset: Have a moment to yourself, but never miss a call: the Gaming Headset and Mixer lets you toggle between calls and gaming.




Accessories

Headset Accessories: Plantronics Amplifiers, Bottom Cords, Ear Cushions, Hookswitch, Handset Lifters, Spare Headsets, Battery & Chargers.
| | |
| --- | --- |
| UC Toolkit | Compatibility Guide |
| Get an overview of IT best practices, guidelines, recommendations and tools. | Find your solution: Find the perfect fit for your mobile, desk or softphone |