Plantronics W430- M/Lync Over-the-ear Wireless DECT Headset
Plantronics W430- M/Lync Over-the-ear Wireless DECT Headset
Details
Customers also bought
Reviews
Plantronics W430- M/Lync Over-the-ear Wireless DECT Headset with USB Dongle
Plantronics W430-M/Lync Over-the-ear Wireless DECT Headset with USB Dongle is a communication package perfect to support the phone requirements and needs of different kinds of users. It is named to be the very first portable PC-based wireless noise cancelling headset system that uses the popular DECT technology for better audio quality. This package is usually consisted of the following items:
Headset • Battery • Charging Base • USB Adapter • USB Charging Cable • Base Power Supply • Quick Start Guide
This Plantronics W430-M/Lync Over-the-ear Wireless DECT Headset delivers hands-free functionality that allows users to move around up to 300 feet and be able to multitask without additional hassle. This headset has been engineered to offer outstanding sound quality through the integration of noise-cancelling microphone, wideband audio quality, and enhanced DSP or Digital Signal Processing.
More Product Information
Brand:

Plantronics

Product Type:

Wireless DECT Headset

Wearing Style:

Over-the-ear

Compatibility:

Microsoft Lync
Microsoft Office Communicator 2007

Colour:

Black

Condition:

Brand New

Range:

Up to 300 Feet

Talktime:

Up to 6 Hours

Conferencing:

Up to 3 Additional Headsets

Weight:

21 grams

Inclusion:

USB Dongle

If you want more information about this device, take out your phone and call Australia wide 1300 131 133 right now!

Plantronics W430-M/Lync Over-the-ear Wireless DEC Headset Great Features
Up to Six (6) Hours Talk Time
Up to Three (3) Additional Headsets for Conferencing
Up to 300 Feet Range for Hands-free Operation
Superior Call Management
Plug-and-play Installation
Digital Signal Processing or DSP
SoundGuard Technology
Noise-cancelling Microphone
Advanced Wideband Audio Quality (CAT-iq or Cordless Advanced Technology- Internet & Quality)
USB DECT Adapter with 180-degree Articulation
DECT 6.0 Technology

About Plantronics
In the 1960s since its foundation, Plantronics has established its reputation excellently by being part of these events in history. More than that though, its powerful product portfolio is the proof of its excellence. And some of these products and solutions include the following:
Small Business Communications Products and Solutions • Home and Office Headsets • Contact Centre Solutions • Unified Communications Solutions • PC Audio Devices • Bluetooth Devices • Digital Enhanced Cordless Telecommunications or DECT • Enterprise Solutions • Gaming Headsets
Plantronics has become one of the industry's frontrunners when it comes to providing the best consumer audio communications. The company has always been focused in developing and manufacturing high quality lightweight headset since its establishment in the year 1961. It has focused on this goal even decades after its establishment. The company has played an excellent role in being an innovator of audio technology from being the company responsible for supporting Neil Armstrong's first sentence on the moon to the latest technologies today.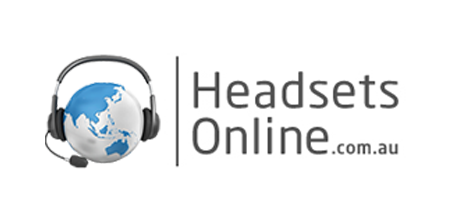 About HeadsetsOnline
Headsetsonline Pty Ltd is a top-notch enterprise that makes sure to support customers and their needs by providing them with only the best. The company gets all of its products and solutions strictly from Australian distributors and avoid grey imports in order to offer products and solutions that pass Australian standards certification. The fact that the company go for Australian distributors also means that all warranties that come with the products and solutions are guaranteed to be accepted all over Australia.
Named to be one of Australia's best suppliers and wholesalers of consumer electronic products and solutions, Headsetsonline Pty Ltd has become an expert in the industry and market through its decades of experience working for another enterprise that offers the same thing as one of its divisions. This enterprise has been delivering high quality headsets since the year 1998 to popular corporate sectors and government agencies. In fact, it is able to efficiently provides to customers of all types.

If you want more information about this device, take out your phone and call Australia wide 1300 131 133 right now!
Order today for FAST Delivery Australia Wide: Melbourne, Sydney, Brisbane, Queensland, Perth, Darwin, Canberra and Adelaide.
Customer Reviews
There have been no reviews for this product.