Poly Sync 20+ Smart Speakerphone, CL5400 w/ BT600 USB-C Dongle
Poly Sync 20+ Smart Speakerphone, CL5400 w/ BT600 USB-C Dongle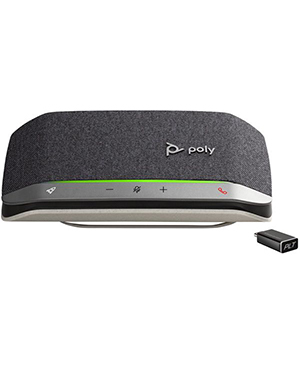 Details
Customers also bought
Reviews
Poly Sync 20+ Smart Speakerphone, CL5400 w/ BT600 USB-C Dongle
The Poly Sync 20+ is a USB/Bluetooth Smart Speakerphone with included BT600 USB Bluetooth Adapter. The Poly Sync 20+ has a capacitive button that includes a programmable button that you can set for redial, play/pause music and more. Poly Sync 20 supports Bluetooth v5.0 for use with any smartphone — Android or iOS.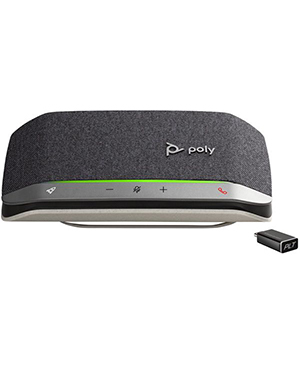 More Product Information
Manufacturer:

Poly

Product Type:

Speakerphone

Colour:

Black

Condition:

Brand New

Do you have queries on this product? If yes, take out your phone and call Australia wide 1300 364 278 and talk to our representatives!

Poly Sync 20+ Smart Speakerphone, CL5400 w/ BT600 USB-C Dongle
Features:
Keep your smartphone charged and ready.
Slim and portable, comes with a carrying case
Works with computers via USB, and with smartphones via Bluetooth®.
Connect wirelessly to computers via the included BT600 adapter.
IP64 dust- and water-resistant.
Specifications:
Product Type: Conference Speakerphone
Microphone: Three microphone steerable array
Microphone pickup range: up to 7 ft / 2 m
Ideal for room sizes: up to 4m x 4m
Microphone Frequency Response: 100 Hz to 6.7 kHz
Audio Features: Full duplex audio, Noise and echo reduction
Loudspeakers: 1x 40 mm high-performance music speaker
Loudspeaker frequency response: 80 Hz to 20 kHz
Talk time: up to 20 hours
Charge time: 4 Hours
Dimensions: 34 x 95 x 182 mm
Weight: 360 g
Wireless: Bluetooth v5.1
Compatible with: Windows or Mac OS
Connects to: PC via USB-A or USB-C cable (depending on model) or wirelessly via included BT600 Bluetooth adapter; smartphone via Bluetooth
About Poly
Poly is a trailblazer in solving the dilemma of work from anywhere - creating equity between those in the room and those who aren't. Whether in an office setting, a remote hub, or your home office, we've got you covered. Poly outfits your office space and your personal space - even those in outer space - with the gear you need to look and sound your best.
After all, 100% of Fortune 500 companies rely on our products and services, to the tune of $2 billion in annual revenue. That'll definitely get you to the moon and back a few times.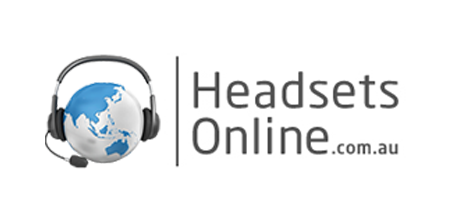 About HeadsetsOnline
One of Australia's biggest online stores offering consumer electronics products and solutions in the market, Headsetsonline Pty Ltd is the company to go to for customers searching for headsets, headphones, speakerphones, and audio solutions that can help them improve their communication foundations. The company also offers the supporting services and systems to support these products and solutions.
Headsetsonline is not only popular for its extensive product portfolio but also for delivering high quality offers to customers. The company rely on Australian distributors for their stocks, which means that all items obtained from them have high quality and are Australian standards certified. In addition to these offers, choosing local distributors also means that warranties that are offered together with the products and packages are guaranteed to work Australia-wide.
Headsetsonline uses an enterprise-encrypted and secured site to market and offer its products and solutions, which is the Headsetsonline.com.au. This site houses the entire product portfolio of the company.
Order today for
FAST Delivery Australia Wide

: Melbourne, Sydney, Brisbane, Queensland, Perth, Darwin, Canberra and Adelaide.
Customer Reviews
There have been no reviews for this product.