Poly Voyager Focus 2 UC, OTH Stereo ANC BT USB-A, PC/Mob, w/ BT700 – MS Certified
Poly Voyager Focus 2 UC, OTH Stereo ANC BT USB-A, PC/Mob, w/ BT700 – MS Certified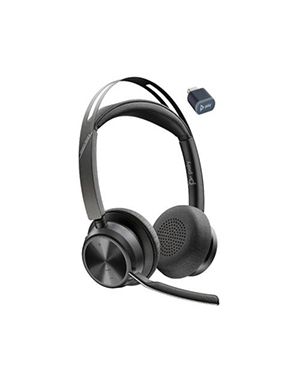 Details
Customers also bought
Reviews
Poly Voyager Focus 2 UC, OTH Stereo ANC BT USB-A, PC/Mob, w/ BT700 – MS Certified
The Poly Voyager Focus 2 UC-M 213726-02 USB-A Wireless Headset is not only ultra-noise cancelling but, with its multiple microphone Acoustic Fence technology, literally creates a virtual noise-free bubble in front of your mouth. This headset features up to 19 hours of talk time it lasts all day. All you hear is your call with three levels of hybrid active noise cancelling (ANC). The Poly Voyager Focus 2 UC can keep you comfortable during a full day of calls wearing an ultra-comfortable headband with a sling and plush ear cushions.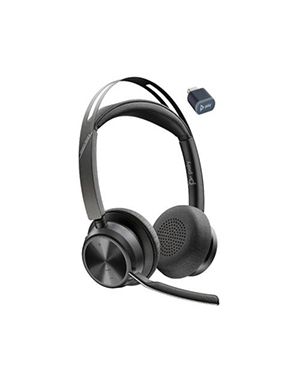 More Product Information
Manufacturer:

Poly

Product Type:

Headset

Colour:

Black

Condition:

Brand New

Do you have queries on this product? If yes, take out your phone and call Australia wide 1300 364 278 and talk to our representatives!

Poly Voyager Focus 2 UC, OTH Stereo ANC BT USB-A, PC/Mob, w/ BT700 – MS Certified
Features:
Stay comfortable during a full day of calls wearing an ultra-comfortable headband with a sling and plush ear cushions.
Enjoy the simplicity of an easy-to-use headset with smart sensors for answering calls, pausing music and instantly muting calls.
Give those around you a visual cue that you're busy—an online ear cup indicator flashes when you're on a call.
It just works—the smart microphone boom automatically maintains left and right audio no matter which side the headset is worn.
Specifications:
Product Description: Poly Voyager Focus 2 UC - headset - with charging stand
Product Type: Headset - Bluetooth - wireless, wired - USB-A
Recommended Use: Phone, computer
Additional Functions: SoundGuard DIGITAL
Headphones Form Factor: On-ear
Connectivity Technology: Wireless, wired
Wireless Technology: Bluetooth
Bluetooth Version: Bluetooth 5.1
Sound Output Mode: Stereo
Active Noise Canceling: Yes
Microphone: Boom
Controls: Mute, volume, power on/off, answer/end, ANC mode
Software Certification: Certified for Microsoft Teams
About Poly
Poly is a trailblazer in solving the dilemma of work from anywhere - creating equity between those in the room and those who aren't. Whether in an office setting, a remote hub, or your home office, we've got you covered. Poly outfits your office space and your personal space - even those in outer space - with the gear you need to look and sound your best.
After all, 100% of Fortune 500 companies rely on our products and services, to the tune of $2 billion in annual revenue. That'll definitely get you to the moon and back a few times.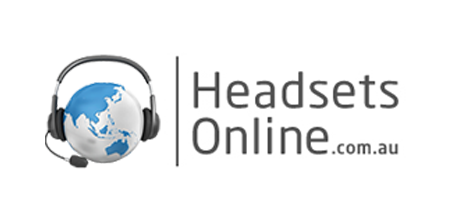 About HeadsetsOnline
One of Australia's biggest online stores offering consumer electronics products and solutions in the market, Headsetsonline Pty Ltd is the company to go to for customers searching for headsets, headphones, speakerphones, and audio solutions that can help them improve their communication foundations. The company also offers the supporting services and systems to support these products and solutions.
Headsetsonline is not only popular for its extensive product portfolio but also for delivering high quality offers to customers. The company rely on Australian distributors for their stocks, which means that all items obtained from them have high quality and are Australian standards certified. In addition to these offers, choosing local distributors also means that warranties that are offered together with the products and packages are guaranteed to work Australia-wide.
Headsetsonline uses an enterprise-encrypted and secured site to market and offer its products and solutions, which is the Headsetsonline.com.au. This site houses the entire product portfolio of the company.
Order today for
FAST Delivery Australia Wide

: Melbourne, Sydney, Brisbane, Queensland, Perth, Darwin, Canberra and Adelaide.
Customer Reviews
There have been no reviews for this product.