Jabra USB-C Adaptor (14208-14)
Jabra USB-C Adaptor (14208-14)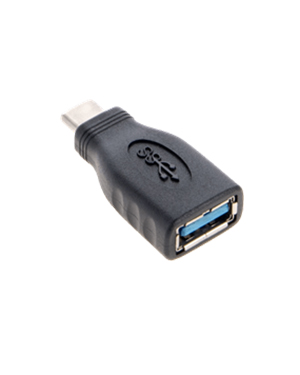 Details
Customers also bought
Reviews
Jabra USB-C Adaptor
Jabra USB-C Adapter allows the connection between specific Jabra USB headsets to certain USB-C devices. When it is used, it functions the same way that a USB-A Device functions.
Incredibly flexibility, this Jabra USB-C Adapter is highly compatible with several devices, including smartphones, softphones, and specific computers and operating systems. It is perfect for professional set-up, especially since it is easy to use and to connect to devices.
More Product Information
Brand:

Jabra

Product Type:

USB Adapter (Headset Accessory)

Colour:

Black

Condition:

Brand New

Compatibility:

Selected PC/OS
Softphone
Smartphone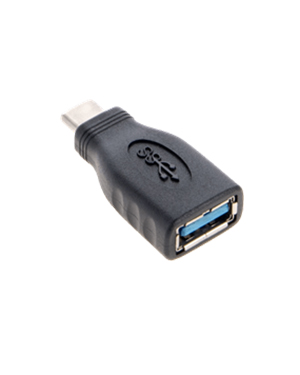 This headset accessory can be purchased through the online store or by calling our company hotline at Australia wide 1300 131 133!

Basic Features of Jabra USB-C Adapter
Easy Connectivity from USB Headsets to USB-C Devices
Similar USB-A Device Functionality
High Flexibility of Wires
Easy to Use & Connect to Devices

About Jabra
Jabra is GN Netcom subsidiary involved in the development, manufacturing, and marketing of corded and wireless headsets, speakerphones, and speakers for several purposes, both personal and professional usages. The company's products can be connected to mobile devices (e.g. smartphones and tablets) and PCs. It is currently headquartered in Copenhagen, Denmark, where the company conducts most of its major operations in the global market.
Established in the year 1983 by entrepreneur and inventor Elwood "Woody" Norris, Jabra has its roots traced back from Utah company Norcom Electronics Corporation, which is the enterprise that is involved and ear-radio and ear-microphone solutions and technologies. It started out when Norcom earphone assets were spun off by NCI (Norcom Electronics, Inc.), which is when Brean Murray and Randy Granovetter bought these assets.
Jabra is popular for inventing EarGels and having the product patented. It also developed DSP-based noise and echo cancellation technologies and is responsible for being the very first enterprise to successfully complete over-the-air headset tuning.
About HeadsetsOnline
Named as one of Australia's top-notch enterprise that wholesales and supplies wide selection of brand new and second-hand audio and sound products and solutions, Headsetsonline Pty Ltd is just the company to rely on. Emerging as a new division of a popular and trusted enterprise in the country for over two decades, it has structured its operations based on this enterprise and improved upon them in order to stand the test of time.
Headsetsonline is popular for its high quality and leading supporting services, which the company offers together with its devices and integrated in its packages. The company's products and solutions are all covered with warranties. Since the company's distributors are all Australia-operated, more than just being fully stocked and without any grey import, its warranties are also guaranteed to be accepted in all parts of Australia and are also certified to pass Australian standards. Delivered products and solutions are also provided with standard flat shipping fee.

This headset accessory can be purchased through the online store or by calling our company hotline at Australia wide 1300 131 133!
Order today for FAST Delivery Australia Wide: Melbourne, Sydney, Brisbane, Queensland, Perth, Darwin, Canberra and Adelaide.
Customer Reviews
There have been no reviews for this product.