Plantronics Blackwire C3225 Stereo 3.5 mm/USB Headset
Plantronics Blackwire C3225 Stereo 3.5 mm/USB Headset
Details
Customers also bought
Reviews
Plantronics Blackwire C3225 Stereo 3.5 mm/USB Headset
Plantronics Blackwire C3225 Stereo 3.5 mm/USB Headset is a UC headset that showcases the necessary features and functionalities in order to effectively support the required communication foundation of companies and organisations. Comfortable, durable, and easy-to-deploy, this device is perfect for knowledge workers who need to be connected to different devices all at the same time. Offered in affordable price, this headset delivers the flexibility and durability offered in most high priced headsets
Plantronics Blackwire C3225 Stereo 3.5 mm/USB Headset is also ideal for users who want to transition from using PC telephony to conference calls and webinars, which are being used today. This is because of the usage of specific technologies and functionalities, including the PC wideband quality, noise-cancelling technology, Hi-Fi stereo sound quality, and its dynamic EQ feature.
More Product Information
Brand:

Plantronics

Product Type:

Corded Headset (Duo)

Wearing Style:

Over-the-head & Over-the-neck

Colour:

Black

Condition:

Brand New

Compatibility:

PC/Mac
Smartphones & Tablets (Via 3.5 mm)

Connectivity:

USB Connectivity
3.5 mm Connectivity

Certified:

Skype for Business

Optimised:

Microsoft Lync

Built For:

UC Applications
Softphones (Avaya, Cisco, Skype, & Others)

Are you interested in this product? If you are, call us now at Australia wide 1300 131 133 for more information.

Plantronics Blackwire C3225 Stereo Headset Features to Benefit From
Dynamic EQ Feature
Microphone Frequency Response: 100 Hz to 10 kHz
Optimal for PC Wideband Voice Telephony (Up to 6800 Hz)
Hi-Fi Stereo Quality
Output Reception: 20 Hz to 20 kHz
Enhanced Digital Signal Processing or DSP
Noise-cancelling Microphone
Adjustable Audio Alerts (Plantronics Hub Software)
Mute Function
Volume Control
Call Answer/End/Ignore/Hold
SoundGuard Technology for Hearing Protection
Unified Communications Compatibility
Wearing Style Choice
Simple Call Management
Connectivity Options
Lightweight Design
Outstanding Audio Quality
Rapid Deployment, Future-ready Operation

About Plantronics
Plantronics, headquartered in Santa Cruz, California, and headed by the leadership of CEO and President Joe Burton, is a leading enterprise that takes pride in being responsible for introducing the very first lightweight headset in the market through its very own Plantronics MS-50. When the company was established in the year 1961, it has always aimed to successfully product lightweight headsets that could replace the heavy and bulky headsets that dominated the market and industry in that period. Plantronics was able to successful do this in the year 1962 and has excellently continued this standard of excellence in 1969 when Neil Armstrong used the lightweight headset from the company to connect to earth.
Plantronics is currently considered one of the best audio and sound developers and manufacturers in the global market. It operates all over North America, Europe, and the Asia Pacific Region with the aid of distributors, company partners, retailers, service providers, and original equipment manufacturers in around 80 countries worldwide.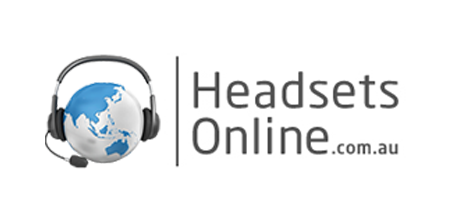 About HeadsetsOnline
Headsetsonline Pty Ltd is an Australia-owned and –operated enterprise of audio and sound products and solutions offered in brand new and refurbished conditions, including the following:
Corded and Cordless Headsets • Bluetooth Headsets • Headphones and Speakerphones • Mobile and Gaming Headsets • PC Audio Devices • Small Business Communication Solutions • Unified Communications Products and Solutions
Headsetsonline has been operating for decades as part of an enterprise famous for providing corporate sectors and government agencies since the year 1998. It was able to learn a lot from these years of experience, which is evident in the company's product portfolio. This portfolio is portfolio comprised of Australian standards certified audio products and high quality technical support services. All of the products and solutions from the company come from Australia distributors and not grey imports. The warranties that come with these products and packages are guaranteed to be usable all over the country, wherever the customers are in Australia.

Are you interested in this product? If you are, call us now at Australia wide 1300 131 133 for more information.
Order today for FAST Delivery Australia Wide: Melbourne, Sydney, Brisbane, Queensland, Perth, Darwin, Canberra and Adelaide.
Customer Reviews
There have been no reviews for this product.