Plantronics HIC-1 Headset Adapter - Direct Connect Headset Cable 49323-44
Plantronics HIC-1 Headset Adapter - Direct Connect Headset Cable 49323-44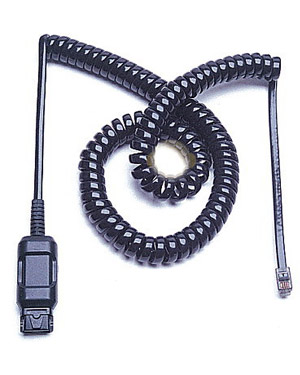 Details
Customers also bought
Reviews
Plantronics HIC-1 Headset Adapter - Direct Connect Headset Cable 49323-44

Plantronics' mission is to enhance personal communication. Plantronics helps make people more productive, safe, and comfortable improving the clarity of communications. Plantronics is committed to ensuring that its products meet customer requirements and are committed to quality and customer satisfaction. The Plantronics HIC 1 cable connects your Plantronics headset to Avaya 64xx series telephones.

Direct Connect Headset Cable

Allows direct connection to AT&T/Lucent/Avaya Models only:
302D, 2410, 2420, 4406D+, 4424D+, 4424LD+, 4610SW, 4620SW *,
4621SW, 4622SW, 4625SW, 5410, 5420, 5610, 5620, 6416D+M, 6424D+M sets.

* Check your 4620SW AVAYA IP phone!=You can identify the version of the 4620SW telephones by the number of openings in the microphone housing (front right corner of the telephone). Manufactured after November 2004 & forward - The 4620SW telephones have one (1) microphone opening and need the HIC cable listed above Manufactured prior to November 2004 - The 4620SW telephones have two (2) microphone openings and use the HIP cable listed on our site.

Order today for
FAST Delivery Australia Wide

: Melbourne, Sydney, Brisbane, Queensland, Perth, Darwin, Canberra and Adelaide.
Customer Reviews
There have been no reviews for this product.