Sennheiser HeadSetup Pro Manager (Software Licence 150-500 Users)
Sennheiser HeadSetup Pro Manager is a powerful and effective cloud-based management solution that helps users be able to manage, configure, and update the settings of their Sennheiser headsets and speakerphones. This solution ensures that the investment given to each device is maximised to the fullest. In addition to that, it can also be used to track all tools and devices even from any location.
More Product Information
Brand:

Sennheiser

Provider:

Headsetsonline

Product Type:

Software License

Compatibility:

Sennheiser Headsets & Speakerphones

Users:

150-500 Users

CALL US right now and find out about this software through company hotline: Australia wide 1300 131 133!

Sennheiser HeadSetup Pro Manager Features
Keep In Touch with Business: Effective IT Resource Management
Asset Management: Who, What, Where, & When of Installed Headsets & Speakerphones
Update Management: Deployment of New Updates
Configuration Management: Headset Settings Configuration
Secure Data: Improved Security with Encrypted Data
About Sennheiser
Sennheiser, currently one of the best developers and manufacturers of trailblazing audio and sound devices and solutions, is a popular German enterprise with a solid foundation in the audio industry. It was founded in June 1, 1945 by Dr. Fritz Sennheiser with the help of seven electrical engineers from University of Hannover. Since it establishment, the company has always aimed to be able to contribute in shaping the audio of today's society, by introducing amazing technologies and functions that can help in improving audio and sound experience of all types of users in the global market,
Sennheiser is one of the frontrunners in the development and manufacture of high quality audio products and solutions, with its main headquarters located in Wedemark, Germany. Headed by CEO and Chairman of the Board Daniel Sennheiser and supported by approximately 2,183 employed experts, the company has expanded its product portfolio to include the following:
Microphones • Headphones • Telephony Accessories • Avionics Headsets for Business, Personal, and Professional Applications and Solutions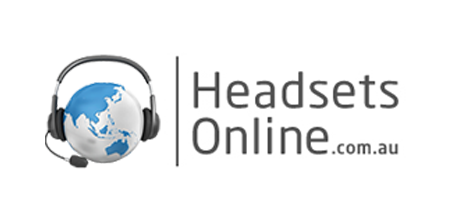 About HeadsetsOnline
Headsetsonline Pty Ltd is Australia's most reliable audio and sound online store operating in the country. It showcases one of the most extensive product portfolios in the industry, offering its market the option of choosing between brand new products and pre-owned and refurbished items. Due to these offers, the company can cater to all sizes of businesses.
Headsetsonline is the company that organisations and companies go to when they want to find the most ideal devices and solutions for their operations. This company first belongs to the excellent enterprise that has been catering to government and corporate sectors since the year 1998.
Headsetsonline operates in the online market with its secured enterprise-encrypted site, where the company's entire product portfolio is displayed for customers easy skimming and checking out. It has GeoTrust True Business UD with Extended validation for guaranteed protection, which includes similar banks secured log-in identity authentication for additional security.

CALL US right now and find out about this software through company hotline: Australia wide 1300 131 133!
Order today for FAST Delivery Australia Wide: Melbourne, Sydney, Brisbane, Queensland, Perth, Darwin, Canberra and Adelaide.