Sennheiser HSA 20 Earhook Accessory Set (506524)
Sennheiser HSA 20 Earhook Accessory Set (506524)
Details
Customers also bought
Reviews
Sennheiser HSA 20 Earhook Accessory Set
Sennheiser HAS 20 Earbook Accessory set is a package that has been structured for Sennheiser D 10 headsets and DW Office Series. The set is created in order to improve the perfect fit and flexibility of the compatible headsets.
This Sennheiser package offers the necessary items that can be installed in the headset in order to purse optimal comfort. It offers soft leatherette sleeves and 3 different sizes for in-ear earbuds in order to provide options for users to best cater to their needs. The click-on adapter included in the package helps in the installation of these accessories.
More Product Information
Brand:

Sennheiser

Product Type:

Accessory Set

Colour:

Black

Condition:

Brand New

Compatibility:

Sennheiser DW Office Series
Sennheiser D 10 Headsets

Inclusions:

Earhook
Leatherette Sleeve
Earbuds (S, M, L)
Click-on Adapter

Learn more on how you can purchase this package and dial our company hotline at Australia wide 1300 131 133!

Sennheiser HSA 20 Earhook Accessory Set Top Benefits
Improved Noise Isolation
Perfect Fit: With Three Sized for In-ear Earbuds
Offers Intuitive and Flexible Solutions
Earhook Can Be Rotated in Two Directions
Optimal Wearing Comfort
Comes with Soft Leatherette Sleeved Earhook and In-ear Earbuds
About Sennheiser
Sennheiser is a private German enterprise that operates in the audio electronics industry in the global market. It started out in 1945 with Fritz Sennheiser and 7 other electric engineers and expanded to approximately 2,183 employees working under the company. Some of its offers include the following high fidelity products and solutions:
Microphones • Headphones • Telephony Accessories • Avionic Headsets • Personal, Business, and Professional Applications and Solutions • Consumer, Professional, and Business Audio Electronic Products and Solutions
Sennheiser has headquarters in Wedemark, Lower Saxony, and Hanover. It is led by CEO and Chairman of the Board Daniel Sennheiser. From the development of a voltmeter, the company expanded its development efforts to microphones, geophysical equipment, and headphones. From the, it just kept on pursuing the excellence of innovation and has moved on to open headphones, wireless microphones, and even studio microphones.
Throughout the years, Sennheiser has received multiple awards, including the 59th Academy Awards for its shotgun microphone and the Emmy Award for its RF wireless technology advancements.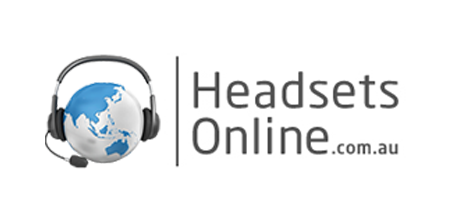 About HeadsetsOnline
Australia's top-notch seller, supplier, and wholesaler of audio and music products and solutions, Headsetsonline Pty Ltd is a popular enterprise that houses wide selection of brand new and refurbished headsets, speakers, and speakerphones in the market. The company provides its customers the convenience of ordering the products and solutions they need online without tricky shipping rates. In fact, the company delivers products and solutions all over the country, with flat shipping rates and free from surprise and hidden fees. More than convenience, it also ensures security with its site being encrypted and authenticated.
Headsetsonline guarantees to have its warranties covered all over Australia, primarily because the products and solutions came from Australian distributors and not grey imports. This means that more than just the warranties, all products are also guaranteed to pass Australian standards, ensuring their quality. And to add to the entire package, the company offers services that are second-to-none and capable of supporting audio and music products and solutions effectively.

Learn more on how you can purchase this package and dial our company hotline at Australia wide 1300 131 133!
Order today for FAST Delivery Australia Wide: Melbourne, Sydney, Brisbane, Queensland, Perth, Darwin, Canberra and Adelaide.
Customer Reviews
There have been no reviews for this product.