Sennheiser SP 220 MS Portable Dual Speakerphone
This Sennheiser SP 220 MS Portable Dual Speakerphone is a top-notch audio product and solution that is certified to work together with Skype for Business. It is perfect for business professionals, especially when conducting their group conferences. With a plug-and-play connectivity, it can instantly be connected to devices from PCs to mobile devices that include tablets and mobile phones. Setting up this portable speakerphone is incredibility easy, users can install it in a huddle room, conference space, or anywhere that it is needed to be used.
Sennheiser SP 220 MS Portable Dual Speakerphone can accommodate up to 12 participants. More than just portable and lightweight, this device also offers exceptional audio quality with the integration of Sennheiser Voice Clarity, dual talk function, and echo cancellation technology. The collaboration of all of these technologies and functions provide crystal clear and more natural conversations. In result, conference calls become more productive and less stressful.
More Product Information
Brand:

Sennheiser

Product Type:

Portable Speakerphone (Dual)

Colour:

Black

Condition:

Brand New

Speaker Type:

Dynamic & Neodymium Magnet

Compatibility:

Windows and Mac

Connectivity:

USB Connection for PC
3.5 mm Jack Cable for Tablet & Mobile Phone

Talk Time:

Up to 20 Hours

Standby Time:

Up to 30 Hours

Charging Time:

2 Hours & 30 Minutes

Weight:

210 grams/7.35 oz

Are you interested in this device? Call us right now and dial our company hotline Australia wide 1300 131 133 to find out more!

All about the Features of Sennheiser SP 220 MS Portable Dual Speakerphone
Stereo Surround Quality
Certified for Skype for Business
Up to 12 Participants for Conferencing
Plug-and-play Connectivity
Exceptional, Portable, and Lightweight Design
Sennheiser Voice Clarity
Echo Cancellation Feature
Dual Talk Function
Hassle-free Conferencing Operation
User-friendly Functions
Microphone Mute Button
Call and Volume Controls
Streamlined and Superb Finish
About Sennheiser
Sennheiser, or Lab W as what it was known before, is a privately owned audio enterprise that was created by Dr. Prof. Fritz Sennheiser, who is an electrical engineer in the University of Hannover. He started the company along with 7 other electrical engineers who were working under laboratory W. The company started operating after the end of the World War II and was named was Lab W based on the Wennebostel village, which is the municipality in Wedemark where the company was moved to because of the war.
Sennheiser started out with the development of a voltmeter. From there, the company expanded to the development of microphones. With the company's powerful product portfolio, it became the very definition of audio trends and innovation, and this is made possible with the commitment and passion of the company towards excellence and sound enhancement.
Sennheiser is currently headed by CEO and Chairman of the Board Daniel Sennheiser, with several subsidiaries working alongside the company, including Georg Neumann.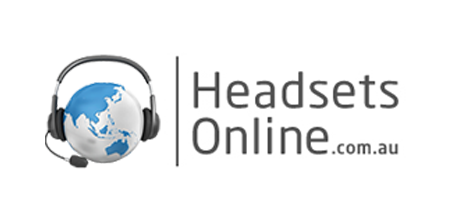 About HeadsetsOnline
Headsetsonline Pty Ltd is one of Australia's biggest online stores offering wide selection of audio and music products and solutions. This Australia-owned and –operated enterprise is part of a popular company that delivers high quality headsets and headphones for corporate agencies and government sectors. This has been going on since the year 1998 and from there has excellently provided the market with wide selection of speakerphones, headphones, and headsets. More than these tangible products, the company also offers incredible services to support the operation of these products.
Headsetsonline operates in the online market through its secured and enterprise-encrypted website Headsetsonline.com.au. The site uses green URL address bar and HTTPS, which in itself means that the site is incredibly secured. It also has the GeoTrust True Business ID with Extended Validation that even adds to the protection of the entire site. In addition of that, it uses the same security log-in of banks, which helps in protecting customers in their online shopping.

Are you interested in this device? Call us right now and dial our company hotline Australia wide 1300 131 133 to find out more!
Order today for FAST Delivery Australia Wide: Melbourne, Sydney, Brisbane, Queensland, Perth, Darwin, Canberra and Adelaide.