Sennheiser TPS 04 SC 200 Side Support (504413)
Sennheiser TPS 04 SC 200 Side Support (504413)
Details
Customers also bought
Reviews
Sennheiser TPS 04 SC 200 Side Support
Sennheiser TPS 04 SC 200 Side Support is a headset accessory that is used to keep the headset upright and in perfect position when in used. It is also highly compatible to several of the headsets offered by the company.
More Product Information
Brand:

Sennheiser

Product Type:

Side Support

Colour:

Black

Condition:

Brand New

Compatibility:

Sennheiser SC 230 & SC 230 USB Headsets
Sennheiser SC 230 USB CTRL & SC 230 USB ML Headsets
Sennheiser SC 232 Headsets
Sennheiser SC 262 Headsets

Quantity:

1 Piece

Get to know this accessory and how to use it by calling hotline at Australia wide 1300 131 133!

Top-notch Features of Sennheiser SC 230/260 Headsets
Options for Speaker Types: Monaural & Dual
Sennheiser Voice Clarity
Noise-cancelling Microphone
Built to Last through Sturdy Construction
Metal Reinforced Headbands
Built to Last All-around Robust and Durable Design
Sennheiser USB Headset Adapter Cables
Easy Disconnect Plug
Bendable Boom Arm
Pivot Perfect Placement: 350-degree Rotation Axis
Sennheiser ActiveGard Hearing Protection Technology
Flexible Microphone Placement
About Sennheiser
Sennheiser is an electronic German enterprise that specialises in the development and production of wide variety of high quality audio products including microphones, headsets, headphones, and the like. This enterprise is currently headquartered in Wedemark, Germany with over 2,000 employees working under the company and led by the guidance of CEOs Daniel and Andreas Sennheiser.
Sennheiser is an electronic German and privately-owned audio enterprise that was founded by Dr. Fritz Sennheiser in June 1, 1945 in Germany. It is known for specialising in the designing and production of high fidelity audio products that include microphones, headsets, headphones, and speakerphones. Currently, it is headquartered in Wedemark, Germany and has several subsidiaries worldwide including Georg Neumann.
Sennheiser has always been focused in the realisation of incredible ideas. Up to the present, the company continues to set the trend in the market and audio industry. In fact, the company is known to be passionate with what it does and in the process was able to inspire innovation like no other company can.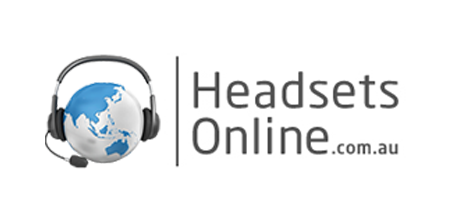 About HeadsetsOnline
Headsetsonline Pty Ltd is an Australian enterprise that supplies and while sales corded and wireless headsets, speakers, and speakerphones. It is a known division of a popular company that has been in the market since the year 1998 and since then has provided corporate and government sectors with headsets and speakers.
Headsetsonline provides products and packages that are all covered in warranties. Since the company sourced its product portfolio from Australian distributors and not grey imports, it is guaranteed that wherever the customers are in Australia, they will be able to use the warranties. In addition to that, it also ensures that the products are Australian standards certified.
Headsetsonline takes pride in high quality service and flat shipping rates. It has incredible services that support its product offers and packages. For the flat shipping rates, the company guarantees that all deliveries would only require the flat shipping rate without any additional hidden fees.

Get to know this accessory and how to use it by calling hotline at Australia wide 1300 131 133!
Order today for FAST Delivery Australia Wide: Melbourne, Sydney, Brisbane, Queensland, Perth, Darwin, Canberra and Adelaide.
Customer Reviews
There have been no reviews for this product.