Sennheiser UI 730 Passive box headset switch or handset switch phone and PC switch (09884)
Sennheiser UI 730 Passive box headset switch or handset switch phone and PC switch (09884)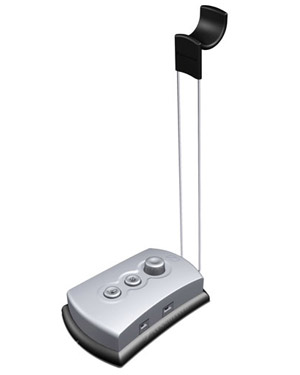 Details
Customers also bought
Reviews
Sennheiser UI 730 Passive box, headset/handset switch, phone and PC switch (09884)
UI 730 Passive Universal Interface. Compatible with almost all telephones and PCs, it makes problem-free switching between headset and telephone handset, as well as between telephone and PC possible. Comes with headset stand, microphone mute, incoming volume control and discreet cable connection.
Overview of the Sennheiser UI 730 Passive box, headset/handset switch, phone and PC switch
Sennheiser UI 730 Passive Box works as a connector between your handset, headset and PC. With a touch of a button, easily switch back and forth between the handset to headset or handset to PC. In addition, comes with microphone mute, volume control and cable connection.
NB: This product requires a CSTD01 cable to connect to a corded Sennheiser Headset
Customer Reviews
There have been no reviews for this product.