Sennheiser HSL 10 Handset Lifter HSL10 (500712)
Sennheiser HSL 10 Handset Lifter HSL10 (500712)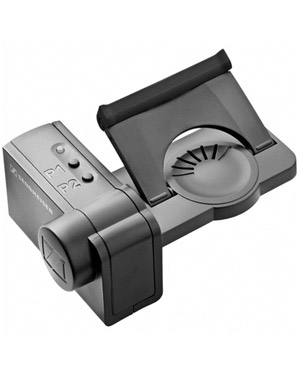 Details
Customers also bought
Reviews
Sennheiser HSL10 Handset Lifter
The robotic handset lifter HSL 10 by headset specialists Sennheiser Communications enables wireless headset system wearers to answer and end calls conveniently, even when not at your desk.
Sennheiser HSL10 Handset Lifter fits on your telephone, letting you answer calls with the touch of a button, conveniently and automatically takes your handset off hook.
How does it work?
The mechanical handset lifter, Sennheiser HSL10 Handset Lifter, lets you automatically pick up or hang up the telephone handset, even if you are not at your desk. The Sennheiser HSL10 Handset Lifter is connected to a compatible base station, which is in touch with your wireless headset or system. By answering or ending the call on your wireless system, you send a command to the Sennheiser HSL10 Handset Lifter to raise or lower the telephone handset. Of course, it works within the entire range of your system's base station.
What's more, the handset lifter can be trained to recognize the sound of your phone ringing, so that even if you are not close enough to hear it, the Sennheiser HSL10 Headset Lifter will. The intelligent gadget then passes the ring signal to your wireless system to inform you of the incoming call. Now that's convenient.
Sennheiser HSL 10 Handset Lifter
Manufacturer Part Number: 500712
Order today for
FAST Delivery Australia Wide

: Melbourne, Sydney, Brisbane, Queensland, Perth, Darwin, Canberra and Adelaide.
Customer Reviews
There have been no reviews for this product.