Sennheiser USB-ED CC 01 Cable Adapter (506478)
Sennheiser USB-ED CC 01 Cable Adapter (506478)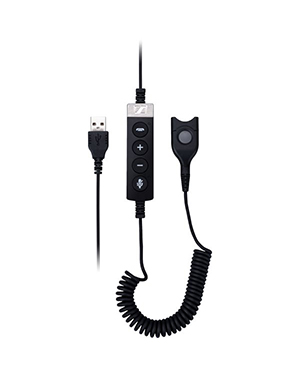 Details
Customers also bought
Reviews
Sennheiser USB-ED CC 01 Cable Adapter
Sennheiser USB-ED CC 01 Cable Adapter is an audio accessory used together along with Sennheiser corded headsets. This specific cable aids in making sure that users have cost-effective and smooth transition to Unified Communications system from what they are currently using. This item is normally used in offices and contact centres, with medium to heavy load of call handling and management tasks.
The best thing about using Sennheiser USB-ED CC 01 Cable Adapter is that it is easy to implement and benefit from. It also helps companies and other users to make the most and maximize on their previous headset investments. In addition, this accessory also helps in reducing wear and tear on PC USB plugs and ports.
More Product Information
Brand:

Sennheiser

Product Type:

Cable Adapter

Colour:

Black

Condition:

Brand New

Compatibility::

Sennheiser CIRCLE Headsets
Sennheiser CENTURY Headsets

Note:

Power adapter not included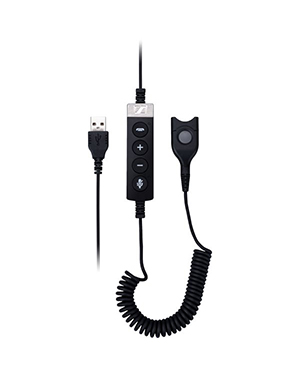 Is this accessory the one you're looking for? Place your order now and call Australia wide 1300 131 133 hotline!

12 Top-notch Features of Sennheiser CIRCLE & CENTURY Headsets with the Adapter
Smooth Transition to Unified Communications
Plug-and-play USB Connectivity
Maximize Investment for High Quality Headsets
Durable Design
Sennheiser Voice Clarity
Noise-cancelling Microphone
Automatic Sound-enhancement Profiles
In-line Call Control Unit
Unique Magnetic Holder
Reduced Cable Tangling
Sennheiser ActiveGard Technology
Switchable Noise at Work Limiter
About Sennheiser
Sennheiser, a private audio electronics established by Fritz Sennheiser in the year 1945, is a popular brand that has become the epitome and definition of sound innovation and passion to excellence throughout its entire decades of operations. It has introduced wide selection of audio and sound products and solutions to the global market. Some of these offers include the following:
Geophysical Equipment • Noise-compensated Microphones • Microphone Transformers • Mixers • Miniature Magnetic Headphones • Wireless Microphones • Studio Microphones • RF Wireless Technology • Individual Audio Products • System Solutions
Sennheiser is one of the frontrunners in the global market, with several headquarters located all over Germany. These headquarters are located in Lower Saxony, Hanover, and Wedemark. With Daniel Sennheiser as the company's CEO and Chairman of the Board, the company is able to effectively and efficiently cater to the global market, along with the help of around 2,183 employees.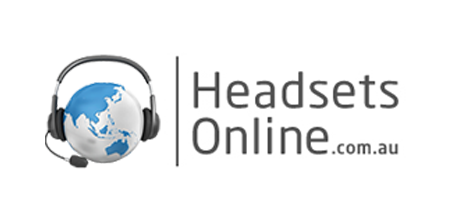 About HeadsetsOnline
Named as one of Australia's top-notch enterprise that wholesales and supplies wide selection of brand new and second-hand audio and sound products and solutions, Headsetsonline Pty Ltd is popular for its high quality and leading supporting services, which the company offers together with its devices and integrated in its packages. The company's products and solutions are all covered with warranties. The company order its products and solutions from Australian distributors and not grey imports in order to have more organised and portfolio that have warranties that could work all over Australia, which are all at the same time have Australian standards certifications.
Headsetsonline does not only offer quality but also cost-effectiveness. All of its products and solutions are offered in flat shipping rates and are ensured to have no hidden fees, wherever they are delivered all around the country. This means that customers are guaranteed to only pay for the products they offers and won't need to suffer hidden charges.

Is this accessory the one you're looking for? Place your order now and call Australia wide 1300 131 133 hotline!
Order today for FAST Delivery Australia Wide: Melbourne, Sydney, Brisbane, Queensland, Perth, Darwin, Canberra and Adelaide.
Customer Reviews
There have been no reviews for this product.